On The Beamlines: This series profiles scientists using the CLS and their ongoing research that has not yet been peer-reviewed or published. It is meant to give the public a peek into how scientists do science, what drives them, and how they're trying to answer the big questions.
A team of interdisciplinary researchers from the Institut National de la Recherche Scientifique (INRS) are hoping to identify effective COVID-19 therapeutics. With help from the Canadian Light Source (CLS) at the University of Saskatchewan, the team has been able to visualize the interaction between inhibitory molecules and viral proteins. This allows researchers to see if their drug designs work as intended.
"We have libraries of molecular fragments and drug candidates that we are testing," said Michael Maddalena, a research intern in Steven LaPlante's lab at INRS. "We are screening to see if they are active and actually stick to the virus' proteins or to essential human receptors where we think there are opportunities for drugs."
This research targets the proteins of the SARS-CoV-2 virus that are involved in its replication and survival. Their work also targets the essential human receptors that the virus depends on to enter human cells. Drugs that stick to human receptors are unlikely to be susceptible to viral mutants — ensuring that new therapeutics will be effective against new variants.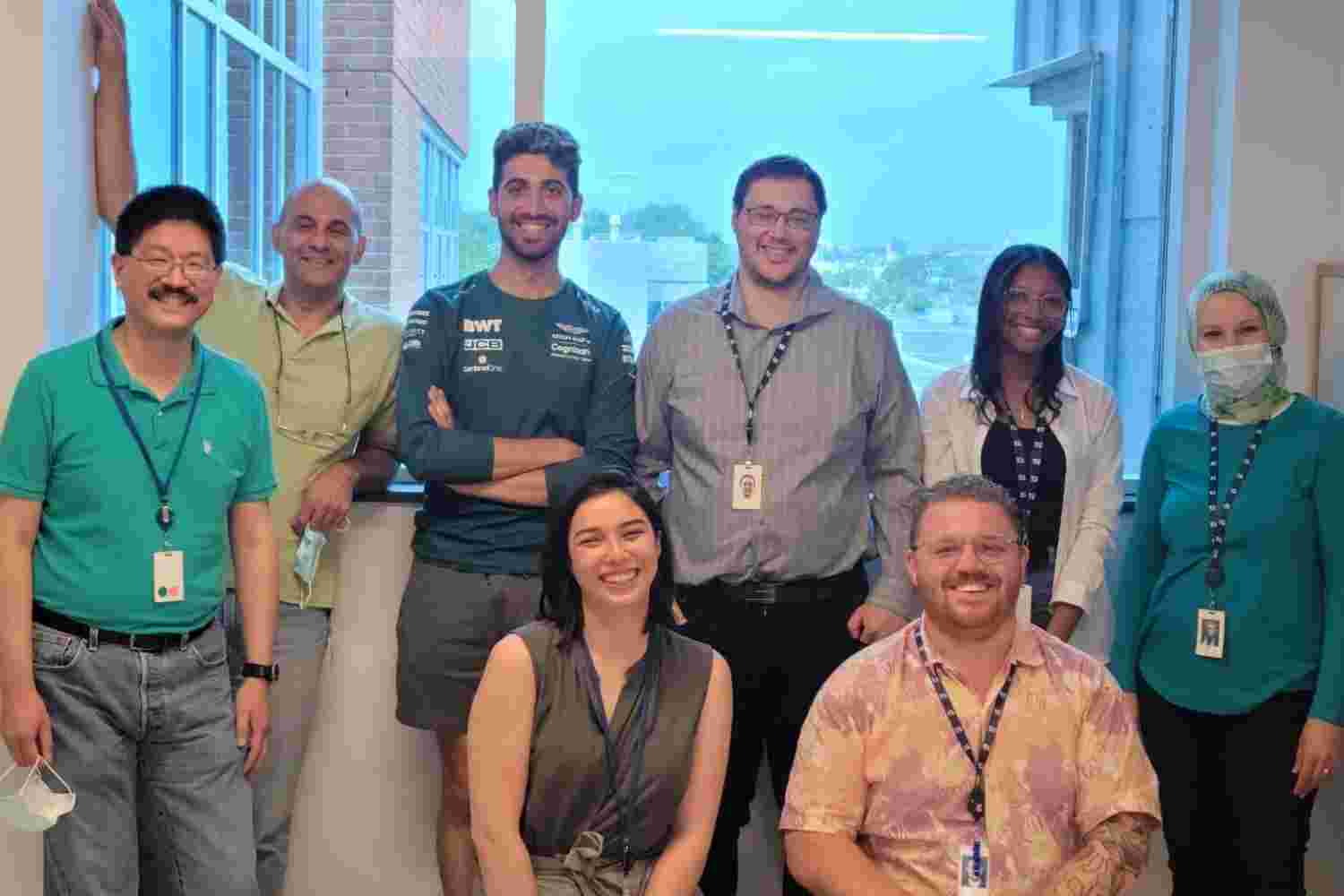 By getting a drug to stick to the proteins on SARS-CoV-2 or essential human receptors, you can prevent the virus from replicating, and stopping the infection in its tracks. A therapeutic for COVID-19 like this should lessen the length and severity of the illness, keeping more people out of the hospital and improving patient outcomes.
The CMCF beamline at the CLS has been "enormously beneficial" to the team, according to Maddalena. The synchrotron allowed the researchers to collect high-quality data on their drug candidates quickly and efficiently.
"Without access to the CLS, we definitely wouldn't be able to get the same quality of data that plays a big part in how we conduct our science," Maddalena said.
-
This science highlight is about ongoing, unpublished research. A subset of the LaPlante academic group's research on COVID-19 has been published in this paper: Jumping From Fragment To Drug Via Smart Scaffolds, Farahani, M.D.;  França, T.C.C.; Alapour, S.; Shahout, F.; Boulon, R.; Iddir, M.; Maddalena, M.; Ayotte, Y.; and LaPlante, S.R., ChemMedChem, 2022, 2022 Mar 17:e202200092. DOIi: 10.1002/cmdc.202200092. This research is funded by CQDM SynergiQc, Institut Pasteur (IP) and INRS COVID-Grants, NMX Research and Solutions Inc., as well as MITACS Grants.
This work was done in collaboration with scientists from other academic groups at INRS, including Laurent Chatel-Chaix's laboratory (including C. Mazeaud and A. Anton) and Alain Lamarre laboratory's (including T. Charpentier), and they will soon publish other articles/patents.
Photos: Synchrotron | CMCF beamline | LaPlante research team
Media Relations:  
Victoria Schramm
Communications Coordinator
Canadian Light Source
306-657-3516
victoria.schramm@lightsource.ca