X-ray Lithography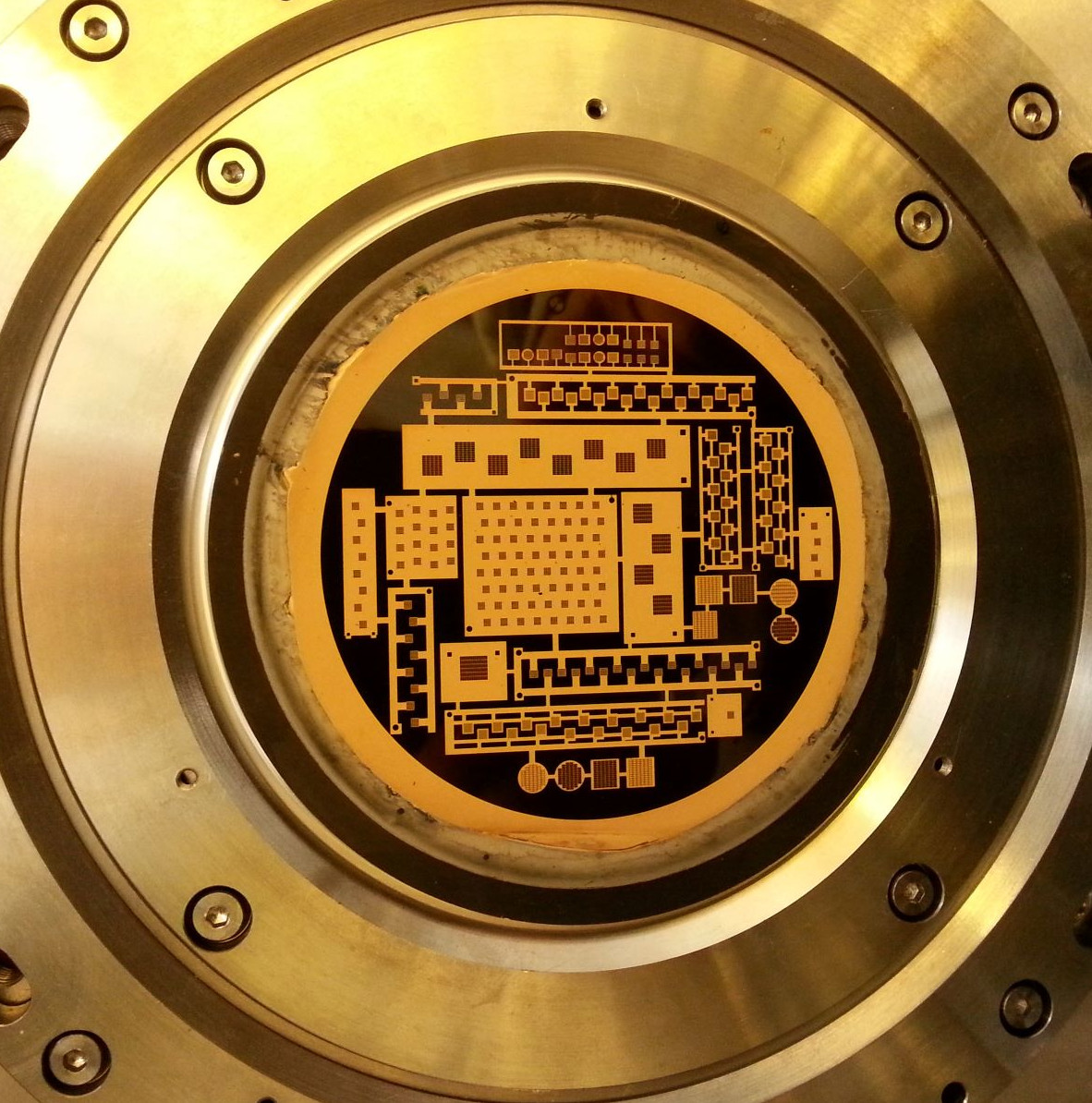 X-ray lithography (XRL) is a process that uses the synchrotron beam to transfer a pattern from a mask to a light-sensitive chemical photo resist on a substrate. In addition to XRL capabilities, SyLMAND, the dedicated XRL beamline at the CLS also boasts pre- and post-processing laboratories in a cleanroom environment. High aspect ratio patterning at the XRL beamline is typically based on PMMA photo resist and is applied for applications including micro optics and fluidics. Subsequent electroplating of the patterned polymer can be used to produce metal micro parts as used in various Micro Electro Mechanical Systems (MEMS). Masks required in the XRL process can be fabricated based on user CAD layouts utilizing SyLMAND's in-house mask making technology. Alternatively, a wide variety of user-owned XRL masks can be applied at SyLMAND. SyLMAND masks are fabricated using mask-less UV lithography, which can also serve as a stand-alone technique to pattern UV sensitive photoresists such as SU-8.
Energy Range: 1-15 keV
Applications: BIOMEDICAL DEVICES MICROFLUIDICS X-RAY OPTICS
Access
Purchased Access
Purchased access offers quick and accurate solutions to proprietary questions. CLS scientists develop an experimental plan based on the client's needs, and conduct all data collection and analysis, resulting in a detailed report with key answers to critical questions.
Peer-Reviewed Access
Academic clients can submit proposals through a peer review process. Beam time is granted based on scientific merit, with the expectation that any results will be published. In special cases, rapid access is also available for instrument or beam time.