In collaboration with University of British Columbia (UBC) and Agriculture and Agri-Foods Canada, scientists from the Canadian Light Source (CLS) at the University of Saskatchewan are investigating a technique that will help researchers understand how plants react to changes in their environment.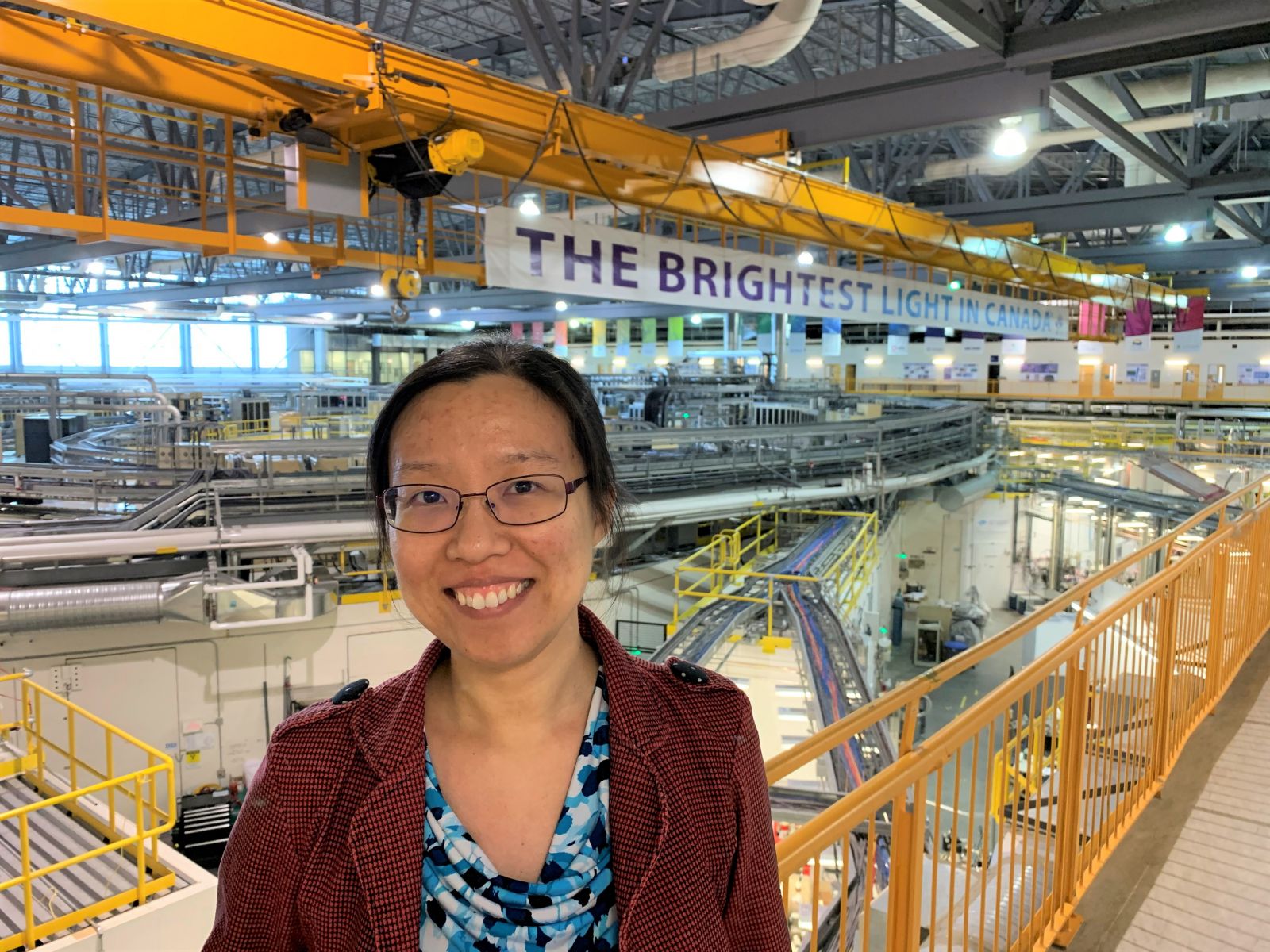 Na Liu, former Environmental and Earth Science Research Associate with the Canadian Light Source, used our Mid-IR beamline to analyze leaf samples of Arabidopsis, a plant related to cabbage and mustard.
"Arabidopsis is a model plant so we can apply the same idea or conclusion we addressed in this study to any other economically commonly used crops," Liu said.
The method of using fresh leaves, cut directly from plants grown under various conditions, allows researchers to detect important information immediately. In this experiment, Liu analyzed the waxy composition variations among different leaf samples of both mutant and wild Arabidopsis. Her goal was to investigate how the plants respond to drought stress.
"Global climate change is a big topic and drought and heat is the big issue we face in the agriculture sector," Liu said.
The technique used at Mid-IR does not require any processing of the sample or harsh chemicals and is faster than other traditional techniques like gas chromatography (GC). The team at the CLS compared this synchrotron approach to the traditional experiment conducted by their research partners at UBC.
"Mid infrared is faster and non-destructive. UBC used GC to analyze the same samples and they spent a lot of time analyzing each sample. But, for us it's much faster because we don't need to do any pretreatment, we just cut the leaf and place it in there," Liu said.
Not only does this research allow for a better understanding of how climate change and environmental stress affects plants, it also shows how synchrotron technologies can help advance agriculture research.
This study was made possible by funding through the Global Institute for Food Security.
Liu, Na, Lifang Zhao, Lily Tang, Jarvis Stobbs, Isobel Parkin, Ljerka Kunst, and Chithra Karunakaran. "Mid?infrared spectroscopy is a fast screening method for selecting Arabidopsis genotypes with altered leaf cuticular wax." Plant, cell & environment (2019). DOI: 10.1111/pce.13691.
For more information, contact:
Victoria Schramm
Communications Coordinator
Canadian Light Source
306-657-3516
victoria.schramm@lightsource.ca