This virtual seminar will be delivered using WebEx. Hosted by Gianluigi Botton and Frederic Le Pimpec.
The Virtual Laboratory: A New Way to Enter a Complex Research Lab
Christian Bressler
Lead Scientist and Group Leader, European XFEL
Professor of Physics, Universität Hamburg
We have developed a virtual environment, which lets the user visit a complex scientific instrument at a Large-Scale Research Facility: the Femtosecond X-Ray Experiments instrument at European XFEL. This virtual lab allows a deep look inside each of the complex technical components and to observe and to manipulate the intense x-ray beam moving towards the experiment. It includes a synchronized laser to perform femtosecond pump-probe experiments. All functionalities have been tailored to reflect accurate physical laws, including the extracted signal quality: depending on how the user drives the technical components into suitable positions the noise on the signal will be larger or smaller. These signals can then be downloaded for further analysis/inspection. This virtual program will thus enable students and experienced researchers to learn about and even prepare for their own desired experiments at the real instrument.
In one specific example the sample consists of a chemical complex in solution, which is excited by an optical pump laser beam, while the intense x-radiation probes the status of the light-triggered reaction via time-resolved x-ray emission spectroscopy. Users can thus experience the work needed to optimize the x-ray and optical laser conditions, and extract meaningful signals with realistic noise levels according to their prior actions.
This Virtual Lab can thus serve as a starting point towards the generation of digital twins of Large Scale Research Instrumentation and Facilities.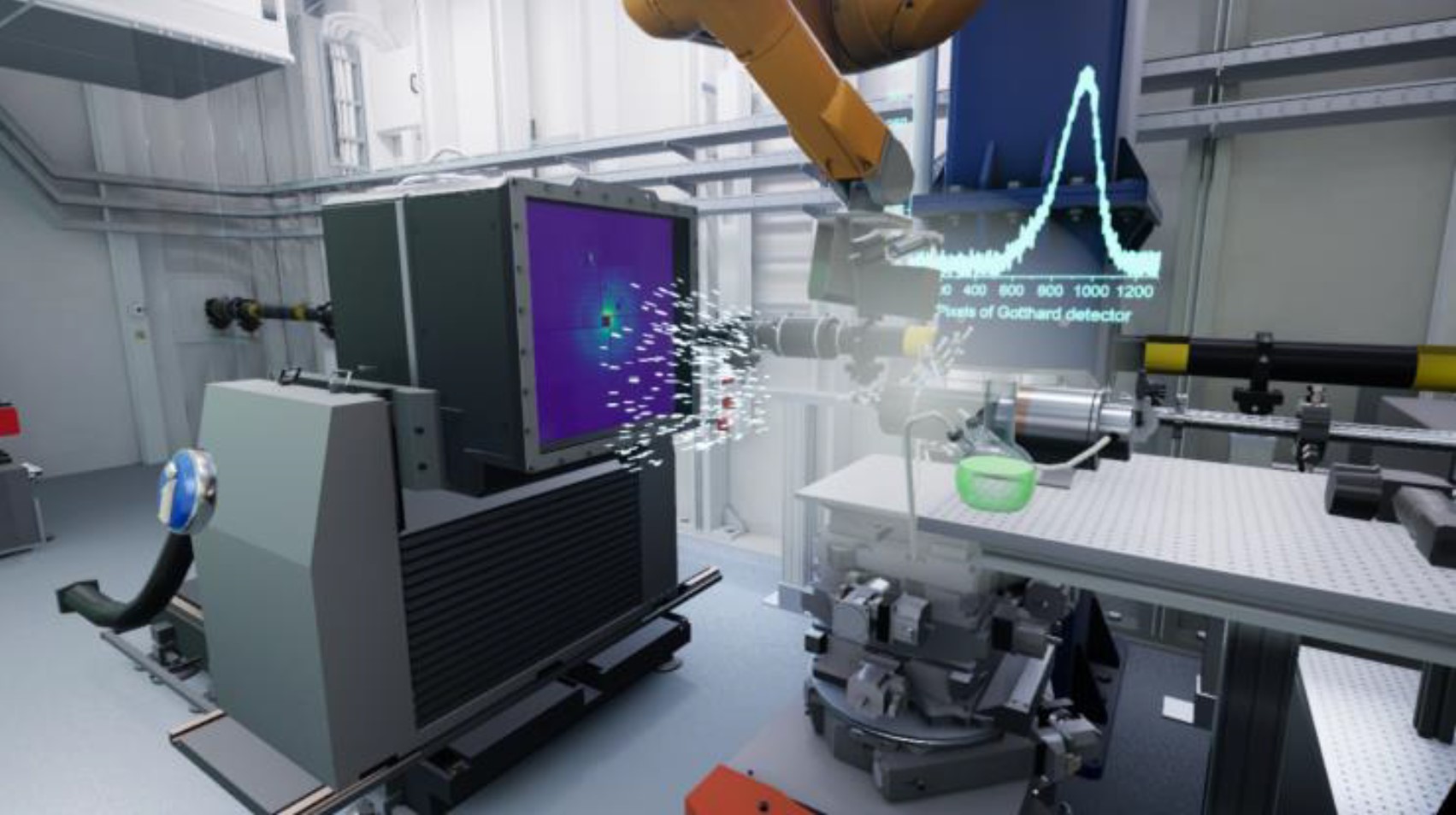 Biography
Christian Bressler is Leading Scientist at European XFEL and Professor of Physics at the University of Hamburg. He has been developing the field of ultrafast x-ray science over the past 20 years at several synchrotron and free electron laser facilities. He received his PhD from the Free University of Berlin, and spent his postdoctoral period at SRI International in Menlo Park, California. He relocated to Switzerland, where he became 2002 assistant professor for physics at the University of Lausanne and then at the Ecole Polytechnique Fédérale de Lausanne (EPFL). In 2009 he moved to Hamburg as Leading Scientist and designed, implemented and inaugurated the Femtosecond X-Ray Experiments Instrument at European XFEL, while pursuing a rigorous research programme in structural dynamics research. This was accompanied by several research campaigns with his group at several FEL and SR facilities leading to an improved instrument design. He has served on several national and international advisory boards, and connected to the scientific community via more than 180 invited presentations and more than 80 publications. His current research interests include structural dynamics of functional molecular materials with an emphasis on understanding their emergent behavior and the influence of solvent molecules surrounding reacting molecules during the ongoing ultrafast reaction.