Project combines traditional knowledge, synchrotron techniques in learning
SASKATOON – The Canadian Light Source (CLS) at the University of Saskatchewan is launching The Bison Project, a research experience built with a reconciliation action framework for high school, adult basic education and undergraduate students.
The Bison Project integrates Traditional Knowledge and western science in a transformative research experience for First Nation, Métis, and Inuit students. The project seeks to reclaim and preserve the central and momentous historical contributions of First Nations, Métis and Inuit women towards saving bison from extinction through a holistic learning approach encompassing knowledge exchange and project-based learning.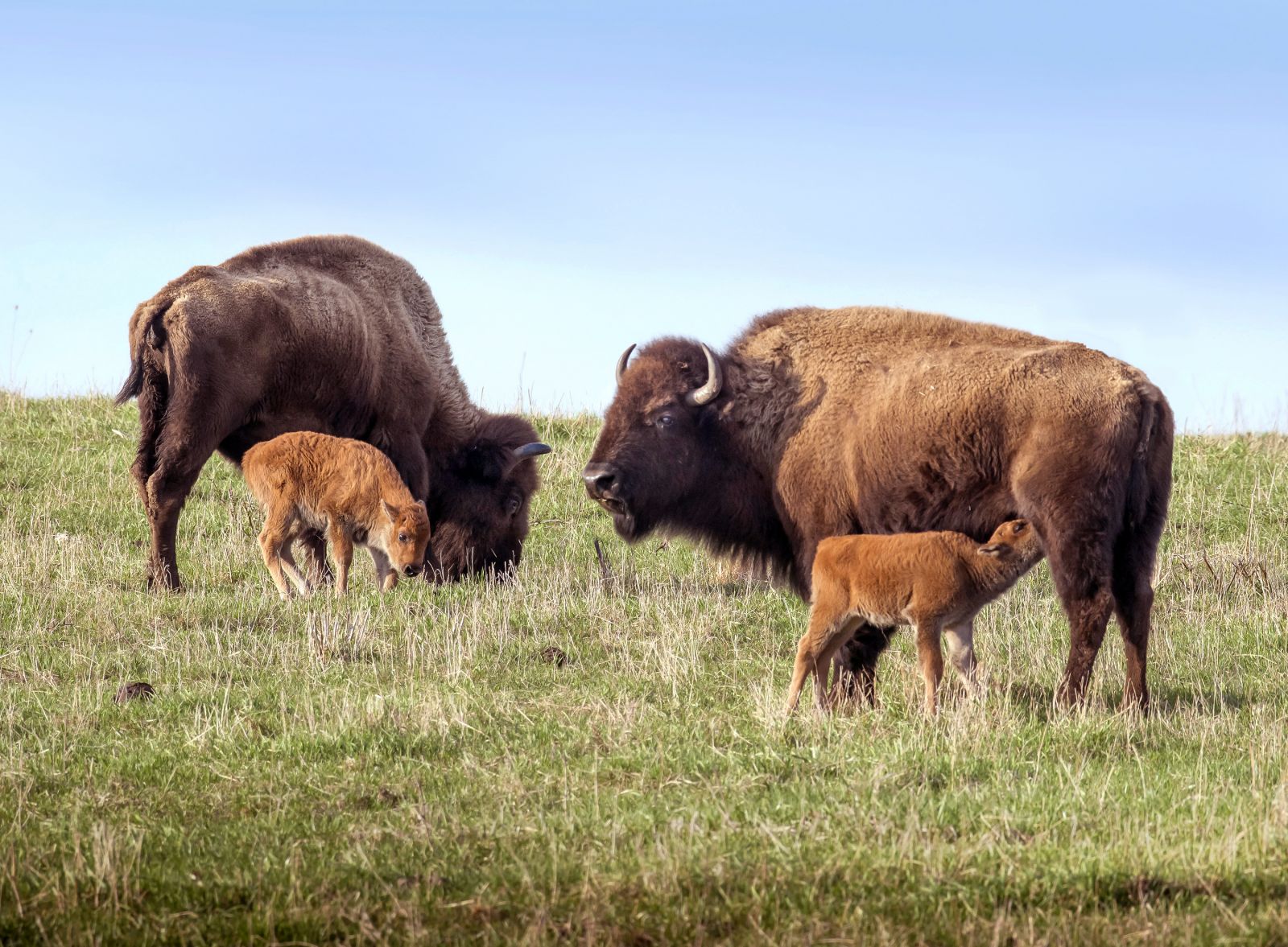 This will include mail-in sample analysis of bison hair and grazing soil using CLS beamlines and multi-year projects with student-determined research. Students will participate in land-based sample gathering, research timeline development, and CLS beamline experiments exploring elemental mapping of bison hair and grazing soil.
The Bison Project will generate a collection of cultural expression resources to keep traditional knowledge alive through oral tradition.
CLS will collaborate with several organizations beginning to the East of the facility. Further collaborations will be announced following the four directions of the medicine wheel (East, South, West and North).
Statements from the collaborating organizations:
Bison have different ancestral and kinship relationships with many First Nations communities. For Chicago's Inter-tribal community, the ability to engage with Bison represents a starting point for collective healing. Through the settler-colonial project, the Nation to Nation relations we had with the Bison was targeted by systematic destruction. The opportunities that present themselves from the partnership with Canadian Light Source, Nachusa Grasslands preserve aid the First Nations communities including Chicago's inter-tribal community and the Bison Nation (re-establishing themselves in Illinois) is a tangible cornerstone to our collective healing.
The concurrent campaigns to eradicate First Nations communities in the name of Manifest Destiny and colonial progress continue to shape the way First Nations communities are regarded. For many of the First Nations families in Chicago, we grew up on Sheridan Ave. from the project homes of relocation to the services provided by St. Augustine Center for American Indians, the Boozhoo Niijii Drop-In Center, Anawim Center, and the youth programs provided by Indian Child Welfare.
It was General Sheridan who ordered the systematic destruction of the Bison Nation as a means to subjugate First Nations communities who stood in the way of Western Expansion. The slaughter of over 60 million Bison continues to be mourned by First Nations peoples.
The rebuilding of relationships to the Bison Nation comes at a time when the First Nation Community of Chicago has been gifted White Buffalo Calf Woman tobacco to grow in our community garden. These opportunities are allowing us to cultivate the next generation of Elders, cultural practitioners, and tribal preservationists.

The Nature Conservancy
The Nature Conservancy's Nachusa Grasslands preserve in Illinois will be one of the sampling locations. The preserve is 4000 acres of restored and native tallgrass prairie. A herd of about 100 bison graze on 1500 acres.
"We are honored to be involved in this project. I am learning much from everyone involved in this work. It has deepened my own appreciation for the prairie, bison, and the people who stewarded this ecosystem for centuries and continue that work today." Dr. Elizabeth Bach, Ecosystem Restoration Scientist, The Nature Conservancy in Illinois – Nachusa Grasslands
The Nature Conservancy is a global environmental nonprofit working to create a world where nature and people thrive. Founded in 1951, and thanks to more than a million members and the dedicated efforts of our diverse staff including more than 400 scientists, The Nature Conservancy is one of the most effective and wide-reaching environmental organizations in the world. We are tackling climate change, conserving lands, waters and oceans at an unprecedented scale, providing food and water sustainably and helping make cities more sustainable. The Nature Conservancy's work spans more than 70 countries across six continents. In Illinois, The Nature Conservancy has helped protect more than 86,000 acres across the state since its inception more than 60 years ago with a particular focus on conservation of the prairies, savannas, forests, wetlands, lakes, and rivers that dot its landscape.
Media Relations: 
To get involved, contact:
Dallas Pelly, CLS Education Coordinator - Indigenous Programs, education@lightsource.ca