Derek Peak and Abimfoluwa Olaleye are using Canadian Light Source at the University of Saskatchewan (Usask) to help farmers in Nigeria and the Republic of Benin to grow vegetables less expensively and more sustainably.
The USask researchers and their team recently published a paper in Soil Systems that explores the effects of an innovative farming practice, fertilizer microdosing, on two vegetable systems in both countries.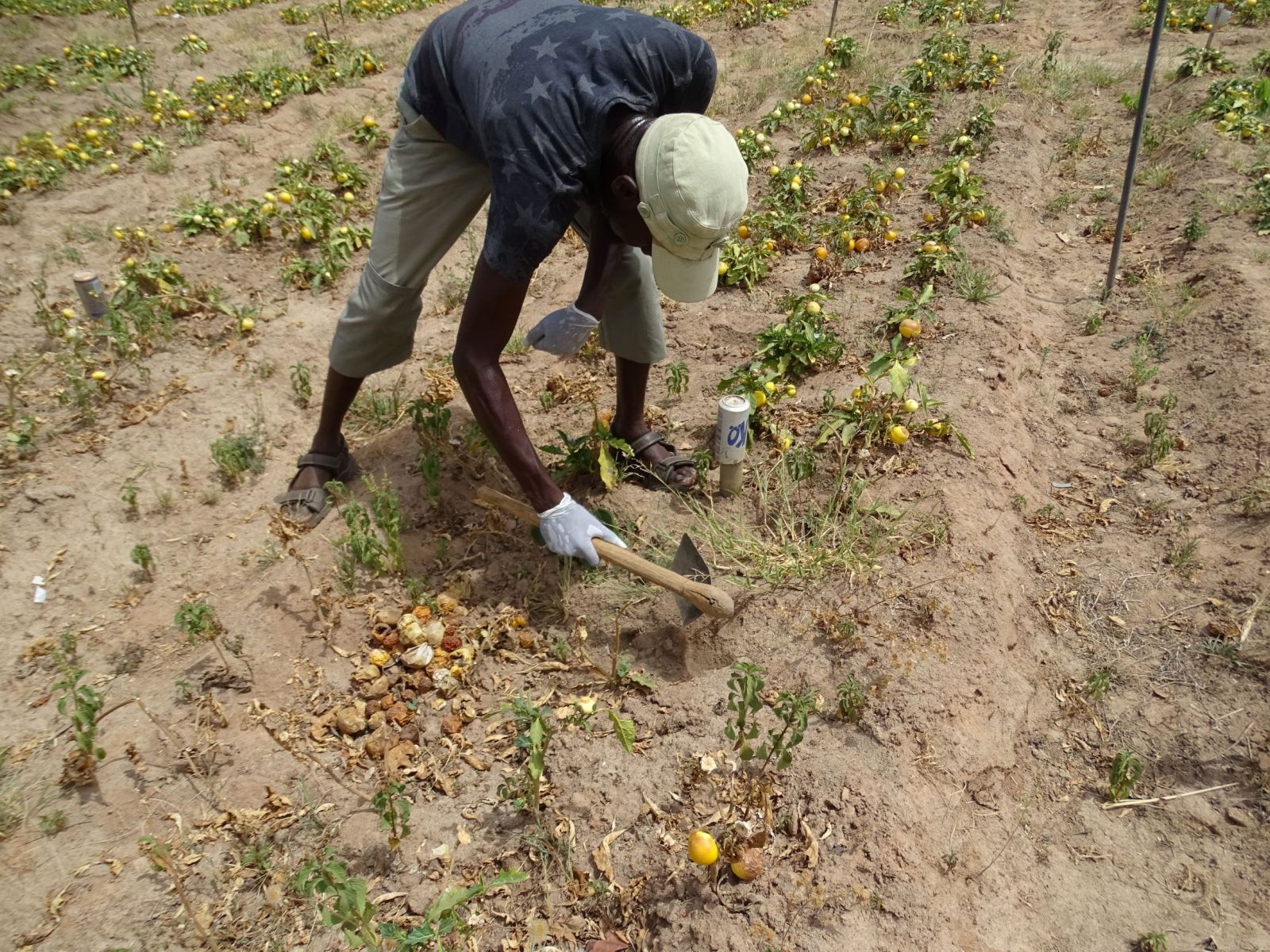 "The overall idea was to scale up good, innovative ideas to solve food security problems in the regions," says Peak. "We combine agricultural studies out in the field with socio-economic studies and development work."
Olaleye's interest in the project is both scientific and personal. "Anything agriculture always gets my interest, it's something I'm passionate about. And helping people is a big bonus. My dad was a farmer back in Nigeria, so I picked up on that," he says.
The work is part of a larger food security research project, MicroVeg, funded by IDRC and Global Affairs Canada's Canadian International Food Security Research Fund. It is a multi-disciplinary research project that is scaling up indigenous vegetable production in Nigeria and Benin.
Normal agricultural practices involve spreading fertilizer across the field and irrigating, which can wash away much of the fertilizer used. The MicroVeg microdosing approach can produce similar yields with as little as one eighth of the fertilizer.
Using less fertilizer is also better for the environment. Fertilizer runoff can cause eutrophication in bodies of water, a serious environmental problem that supercharges algal growth to the detriment of animal life.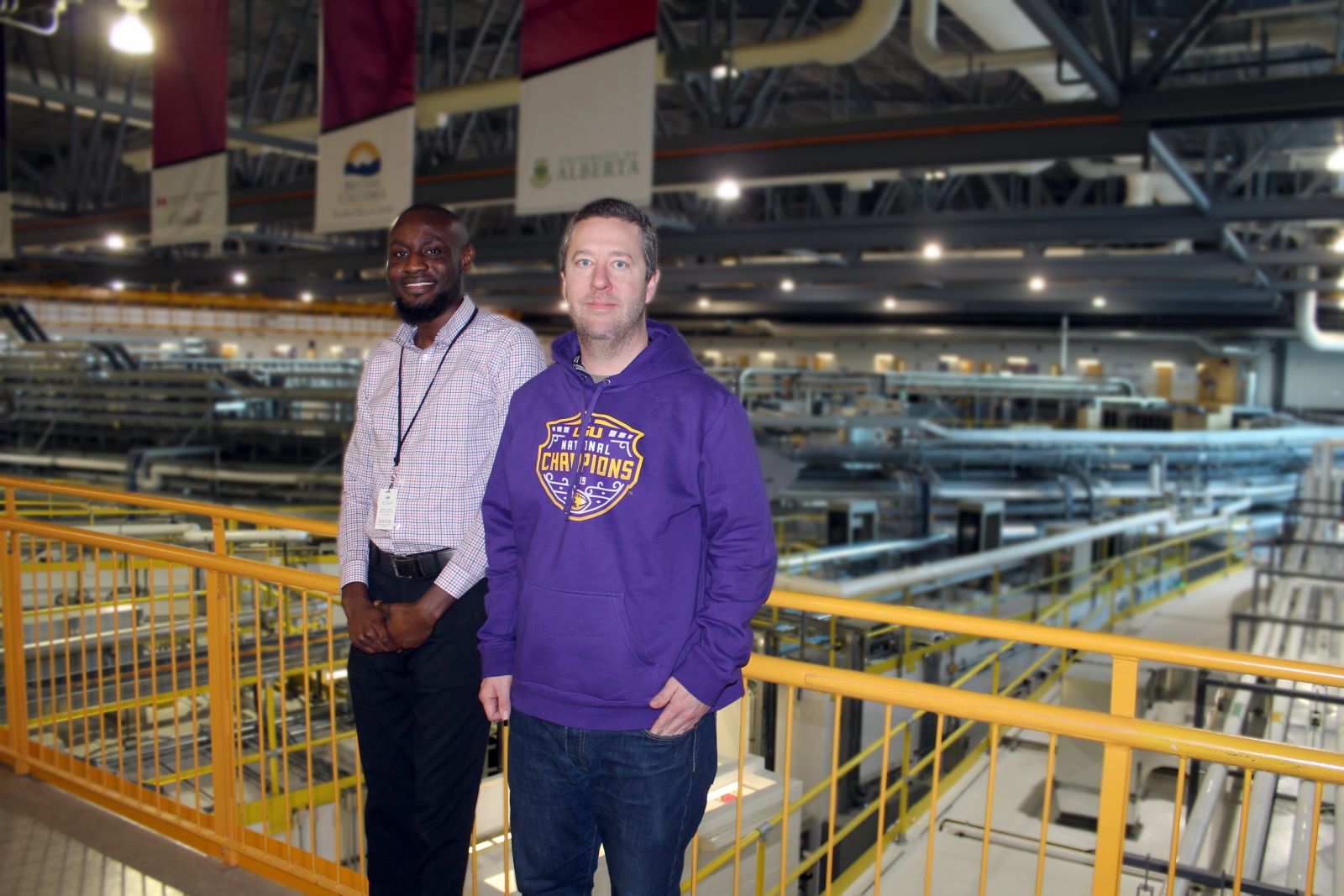 "One of the best ways you can improve the environment is by making it profitable to not pollute," says Peak. Micro applications of fertilizer do just that by optimizing the vegetable growing system. In fact, the farmers included in this project were selected in part because of their access to irrigation for their fields and markets to sell their produce.
However, when it comes to applying tiny amounts of fertilizer to soil, a key question is if it is sustainable and if yields are coming at the expense of long-term soil health. Of course, this will depend on the soil management practices, crops and ecology of the area.
To answer these questions, the researchers studied dry savanna and rainforest soils where amaranth crop and African eggplant were farmed, both before and after harvest.
"There are a few vegetables of huge cultural importance in that part of the world and three are grown in both Nigeria and Benin Republic. They're popular, people enjoy eating them and the two we chose are relatively straightforward to grow," says Olaleye. This makes them economically important vegetables as well.
With so many samples to observe, the Canadian Light Source at the University of Saskatchewan was the ideal resource.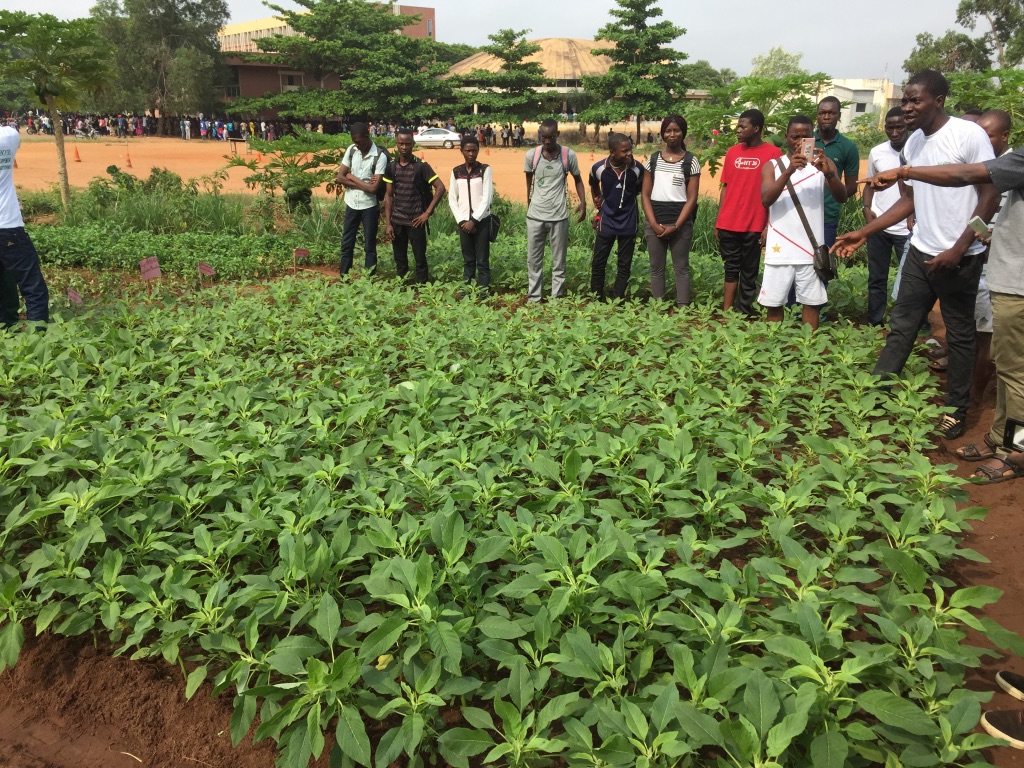 "One of the things that's great about the SXRMB beamline at CLS is that at realistic soil phosphorus levels you can study a sample in 30 minutes to an hour," says Peak. "It's one of the best techniques to look at the chemical forms available in soil - and the fact that CLS is engaged in agricultural research makes the CLS a great place to go."
The synchrotron allowed the scientists to identify what was happening to the phosphorus in the soils over the course of the growing season – guiding future research and the recommendations that might be made to farmers in the region. In both systems, the addition of nitrogen fertilizer to the soil changed how phosphorus cycled, causing potentially detrimental effects, but each region's soil had sharply different results overall.
The Microveg team continues to work on soil and food security.
"Being able to help the security of 200,000 people while also applying the stuff you do at a synchrotron is pretty fantastic," says Peak.
Olaleye, Abimfoluwa, Durodoluwa Oyedele, Pierre Akponikpe, Gourango Kar, and Derek Peak. "Molecular Scale Studies of Phosphorus Speciation and Transformation in Manure Amended and Microdose Fertilized Indigenous Vegetable Production Systems of Nigeria and Republic of Benin." Soil Systems 4, no. 1 (2020): 5. DOI: 10.3390/soilsystems4010005.
More photos related to this research can be found here and here. 
For more information, contact:
Victoria Schramm
Communications Coordinator
Canadian Light Source
306-657-3516
victoria.schramm@lightsource.ca