Given that the Canadian Light Source (CLS) is situated on the University of Saskatchewan (USask) campus, renowned for agriculture, and surrounded by some of the finest farm land in the country, it's little wonder it has developed a reputation for outstanding agriculture-related research. Location is only part of the story though; some credit has to go to an engineer determined to apply advanced synchrotron techniques to the study of what we grow and what we eat.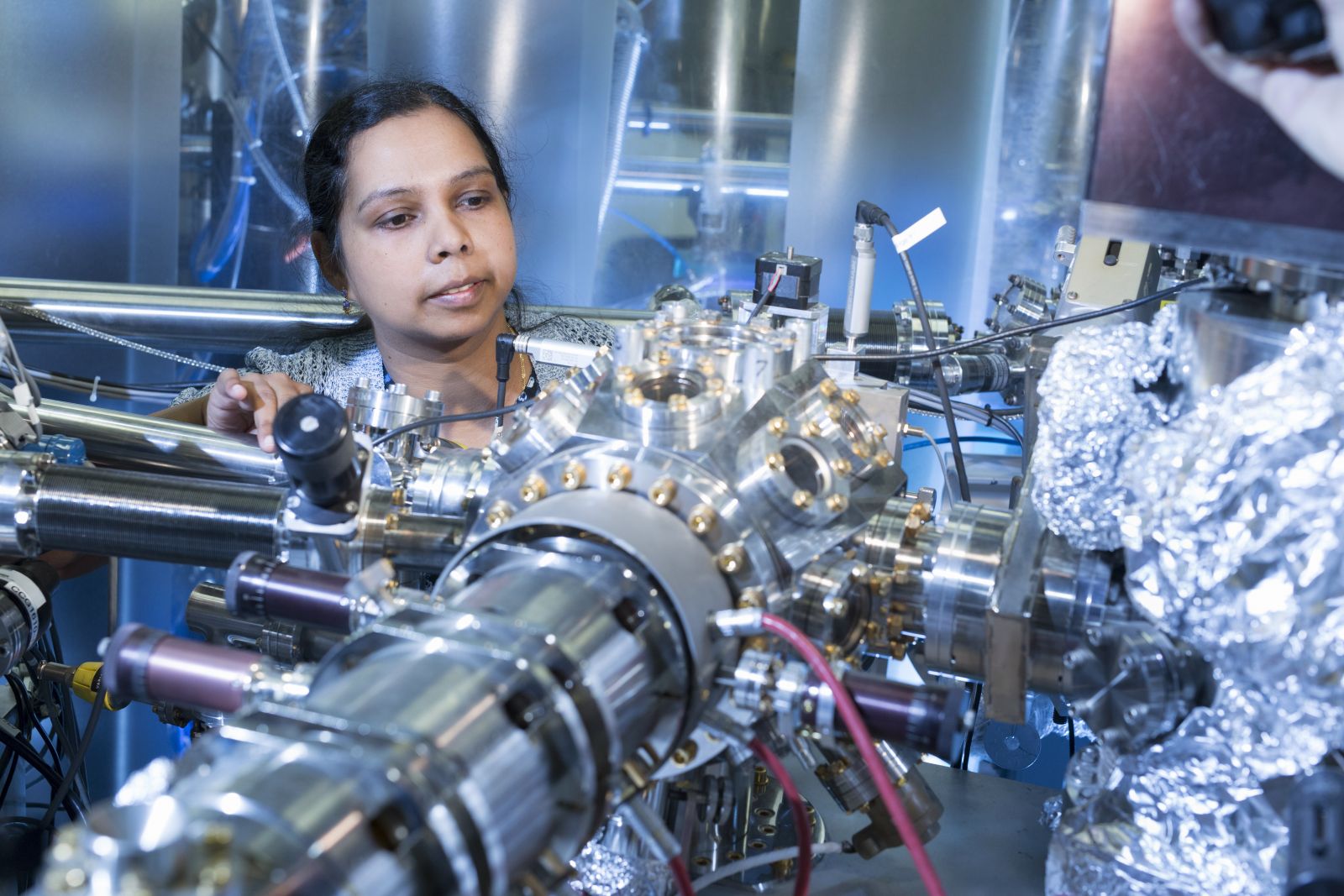 The view from Agriculture Science Manager Dr. Chithra Karunakaran's office window is dominated by the USask College of Agriculture and Bioresources, which also owns the research greenhouse located across the street from the CLS. Both are part of what she termed "the right ecosystem" needed to expand ag research at the facility, a project she has devoted herself to since she arrived in Saskatoon. The key has been adapting beamline techniques to serve the needs of plant, soil and food scientists.
Born and raised in the largely rural Kanyakumari district of India, on the southernmost tip of the country, Karunakaran earned a degree in agricultural engineering from Tamil Nadu Agricultural University. Encouraged by one of her teachers to study abroad, specifically in Canada, she did a master's degree in grain storage at the University of Manitoba and then a PhD focused on developing digital applications for evaluating seed quality.
Seeking still more knowledge about 3D imaging, she joined the neurology department at the University of California to explore MRI technology and its potential applications in agriculture. "MRI was much more advanced in the medical field than in the ag space so to learn everything I could, I substituted brains for seeds," said Karunakaran.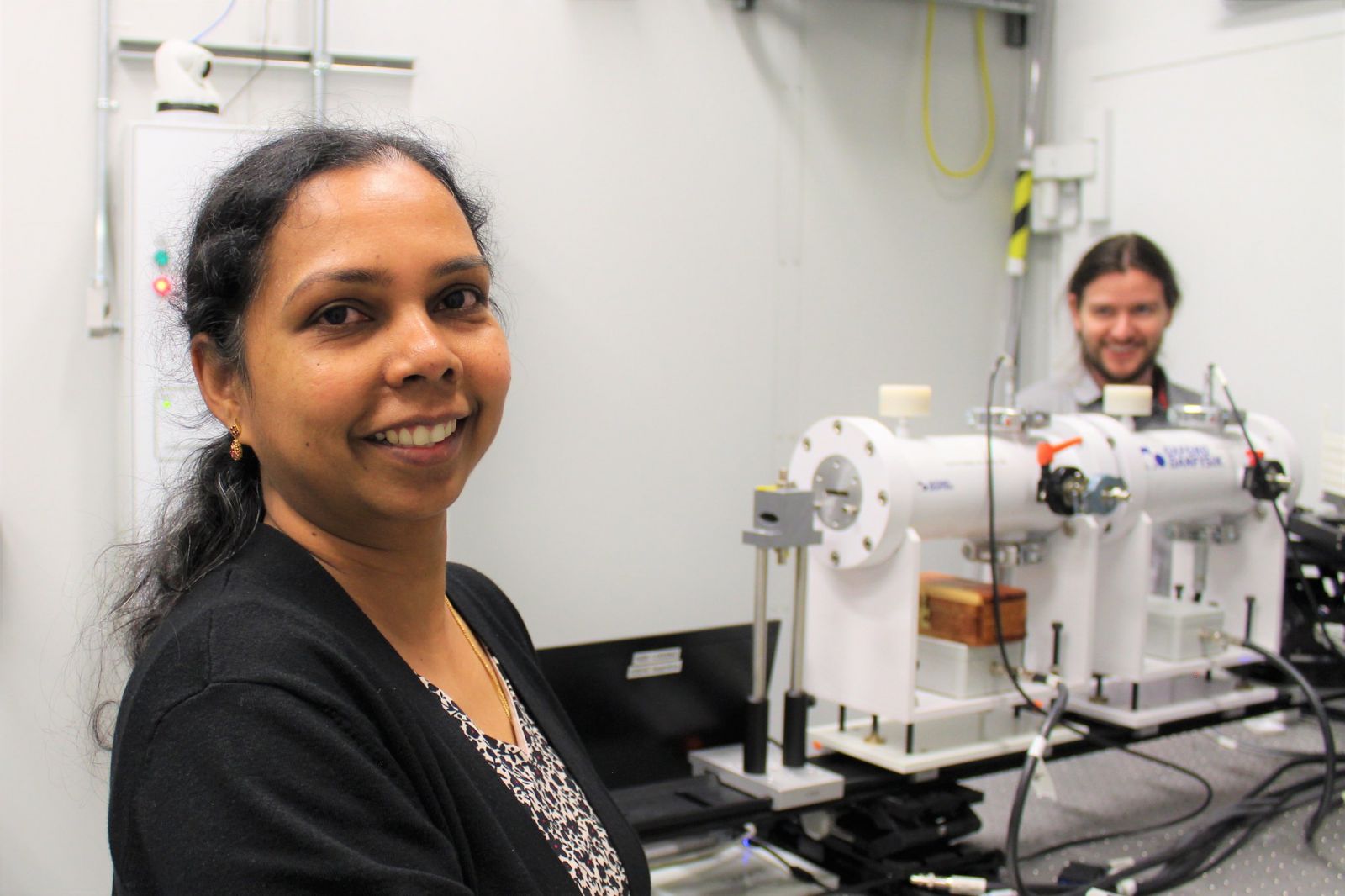 With her extensive background in imaging, Karunakaran left California for a scientist position at the CLS, a rare appointment for an engineer. Noting a lack of ag research being done at the facility but encouraged to do her own curiosity research, she experimented with the soft X-ray spectroscopy beamline to image plant samples. It was a novel use for the machine "but I've never been afraid to put things in the instruments." She also spent a good deal of time simply observing.
"I watched the techniques used by other scientists from different countries, different backgrounds and different disciplines, and always thought about how they could be transferred to ag. Everyone was very friendly and didn't mind me asking, 'How could I use the technique you're using on a battery to look at a leaf?'"
Karunakaran and her colleagues did a number of proof-of-concept experiments on various beamlines that complemented her X-ray spectroscopy research before setting out to sell the techniques to ag researchers, first at USask and then further afield. "It was about raising awareness of our capabilities to image everything from a single cell to a whole plant."
Their efforts paid off. In 2017, agriculture joined health, the environment and advanced materials as a strategic science area for the CLS. Today, about fifteen percent of proposed projects for the facility relate to soil science, plant science, food processing and animal feed. However, Karunakaran believes there is still untapped potential.
"We do a lot of static samples but there are many opportunities for dynamic analyses in food processing or production." For example, they can image water or nutrients moving though plants or observe bubbles developing in bread in real time.
She was also eager to point out that partners like Agriculture and Agri-Food Canada, National Research Council Canada, and USask are very supportive of growing agriculture research at the CLS. 
Building a community of ag CLS users has taken time and support as they acquire knowledge and competence on the machine, she said, "but you can see we've done a good job. We listen to the community, learn what their research problems are and determine how we can solve them together. We don't come up with projects ourselves; our job is to constantly improve the technology to help researchers."
This story was shared today in honour of World Pulses Day, which recognizes the importance of pulses (chickpeas, dry beans, lentils, dry peas and lupins among others) as a global food. The Canadian Light Source has been used to study pulses. Click here to learn more. 
For more information, contact:
Victoria Schramm
Communications Coordinator
Canadian Light Source
306-657-3516
victoria.schramm@lightsource.ca