Pierre Lapointe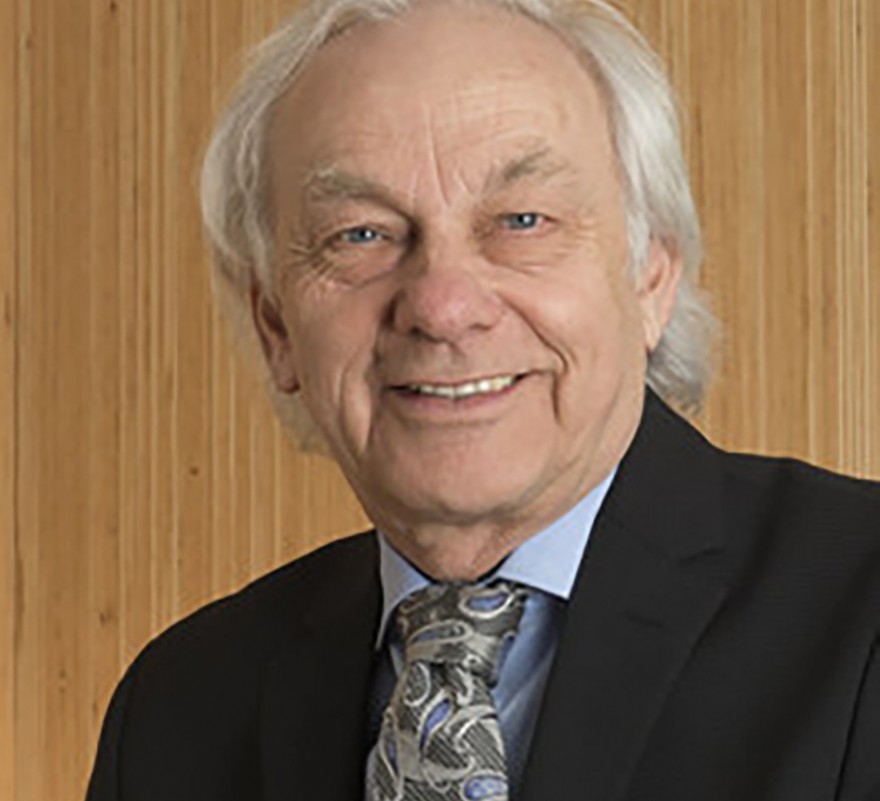 Board Chair
FPInnovations, Former President and CEO
Skills, competence and experience
Pierre is the former President & CEO of FPInnovations - a not-for-profit, world-leading R&D institute specializing in the creation of scientific solutions in support of the Canadian forest sector's global competitiveness. Previously, Mr. Lapointe headed l'Institut national de la recherche scientifique (INRS) and managed its integration with l'Institut Armand-Frappier. He also initiated numerous agreements and partnerships with the global scientific community.
Other board roles
Board Chair, PRIMA Quebec; Board Chair, BCRI; SDTC Member Board.
Janet King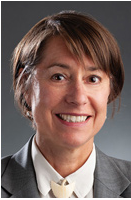 Vice-Chair
Former Associate Deputy Minister at Public Services and Procurement Canada
Janet joined the federal public service in 1995 as a research scientist with the Geological Survey of Canada (NRCan). Janet subsequently held increasingly senior positions in policy development, regulation and operations at NRCan, Health Canada, Innovation Science and Economic Development, and Western
Economic Diversification Canada. She returned to her Northern passion as Assistant Deputy Minister of the Northern Affairs Organization (CIRNAC) where she led work to devolve northern lands and resource governance and to establish the Canadian High Arctic Research Station. She continued her Northern focus as President of the Canadian Northern Economic Development Agency (CanNor) contributing to economic development across Canada's three territories.

From 2018-2020 Janet was Associate Deputy Minister at Public Services and Procurement Canada, responsible for Laboratories Canada, an initiative to revitalize federal science laboratories. Janet retired from the federal public service in August 2020.

Janet is currently the Chair of the Board of Directors for the NSERC PermafrostNet, and is a member
of the Board of Directors for the Canadian Science Policy Centre.
Debora Bielecki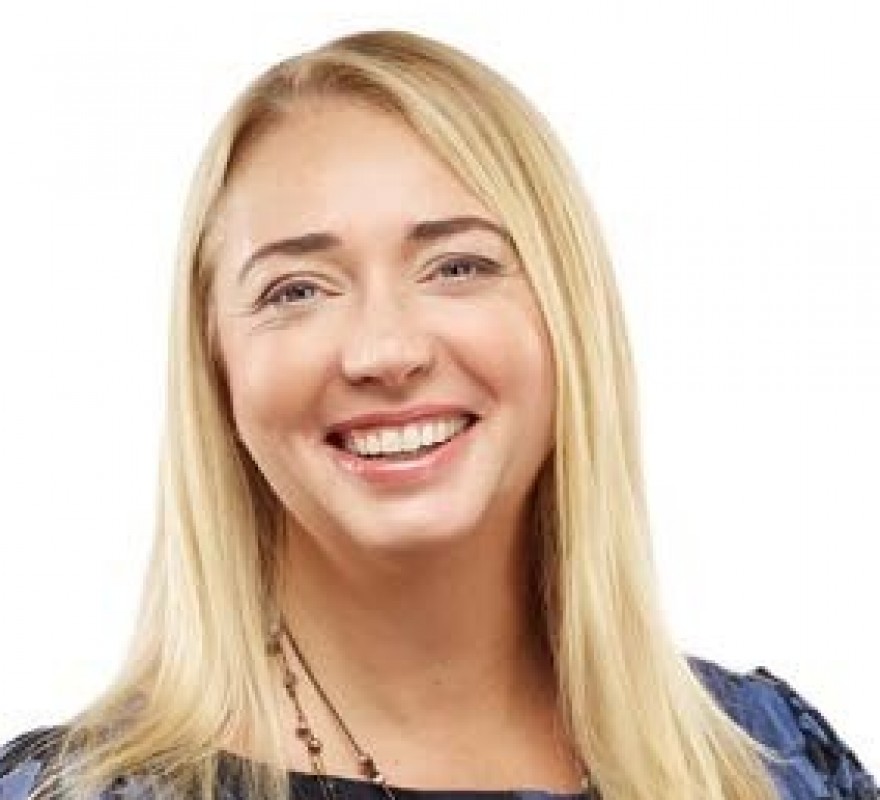 Global Innovation Leader in Commercialization, Transformation (merger integration), Patent-Pending Inventor in Artificial Intelligence
Ms. Bielecki is an experienced Board Director, an advisor to early-stage businesses, a mentor, a Canadian Leader at Sea alumni with the Royal Canadian Navy and inducted into the Marquis Who's Who Biographical Registry in 2021. She currently serves on the Board for the Bank of Canada and Canadian Light Source. As the CEO at Bielecki & Associates, a management consulting firm, Debora advises organizations on strategies where technology, data and analytics are required for strategic business decisions. Previously, she was a global executive at Hewlett-Packard Worldwide and has led teams in North America, Europe, the Middle East, Africa and Asia. Ms. Bielecki is a patent-pending inventor, having designed and deployed a predictive analytics solution that uses cloud computing and big data to provide businesses with unprecedented insight when making strategic decisions, leading the team to win the Technology Services Innovation award in 2014. She has participated as a panelist, moderator and keynote speaker at events including the Rhyze Ventures, Blakes Cassels and Graydon. Serving as a Director for the Bank of Canada and Canadian Light Source, Debora is passionate about Social, Environmental and Governance efforts. She is the former co-chair for Springboard Enterprises Canada, which empowers women-led businesses; Regional Ambassador for Women Get On Board; member of the West Deane Restoration Effort; and advisor to early-stage companies. Recognized
Carolyn Cross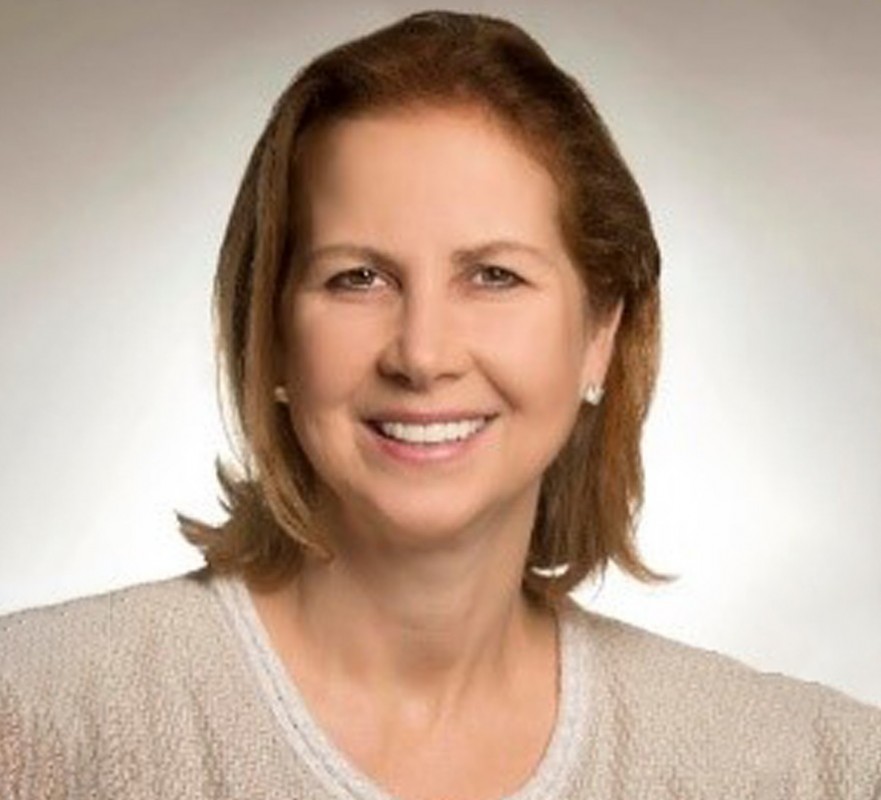 Founder, Chairman and Chief Executive Officer of Ondine Biomedical Inc.
Carolyn Cross is the Founder, Chairman and Chief Executive Officer of Ondine Biomedical Inc., a Vancouver, Canada based company that is the global leader in Photodisinfection based therapies for the treatment and prevention of multi-drug resistant infections. Ms. Cross sits on Canada's National Research Council and serves on the NRC's Departmental Audit Committee. She is a Board Member and Treasurer of the International Photodynamic Association since 2011. She has published research in peer reviewed journals.
Ms. Cross has over 30 years' direct experience with early stage companies and public market securities. Earlier in her career, Ms. Cross was responsible for managing pension, pooled, mutual and private client funds as a Vice President with Royal Bank Investment Management Inc. Ms. Cross is a Chartered Financial Analyst (CFA), and has an MBA from York University and an HBA from the University of Western Ontario.
Her corporate governance experience includes advising and serving on a number of private and public Boards and Audit and Finance Committees, including the Canadian Foundation for Innovation (CFI) and Greystone Capital Management Inc. She sits on the Advisory Council of the University of Windsor's Odette World Health Innovation Network (WIN). She is the Chair and Founding Board Member of the Women's Economic Business Advisory Council and a Founding Member of the EY Global Women in Business Advisory Council.
Peter Gurnham
Former Nova Scotia Utility and Review Board, Board Chair
Peter was appointed as a Member of the Nova Scotia Utility and Review Board on June 5, 2003 and then as Chair on October 23, 2004, retiring on March 1, 2022. 
Peter holds bachelor's degrees in Economics and Law from Dalhousie University in Halifax and was appointed as a Queen's Counsel in 1998. Prior to his appointment to the Board, he practiced law for 27 years with a regional Atlantic Canada law firm (Cox & Palmer), where he specialized in administrative and regulatory law, and was managing partner for nine years. He also had an active municipal and planning law practice. He is a Past Chair of CAMPUT: Canada's Energy and Utility Regulators. He is a frequent speaker at conferences and seminars and is former Co-Chair of the annual Energy Regulation Course sponsored by CAMPUT at Queens University. 
Peter has been active in many community and charitable groups and is a recipient of several awards in recognition of service to community.
Lynne Howell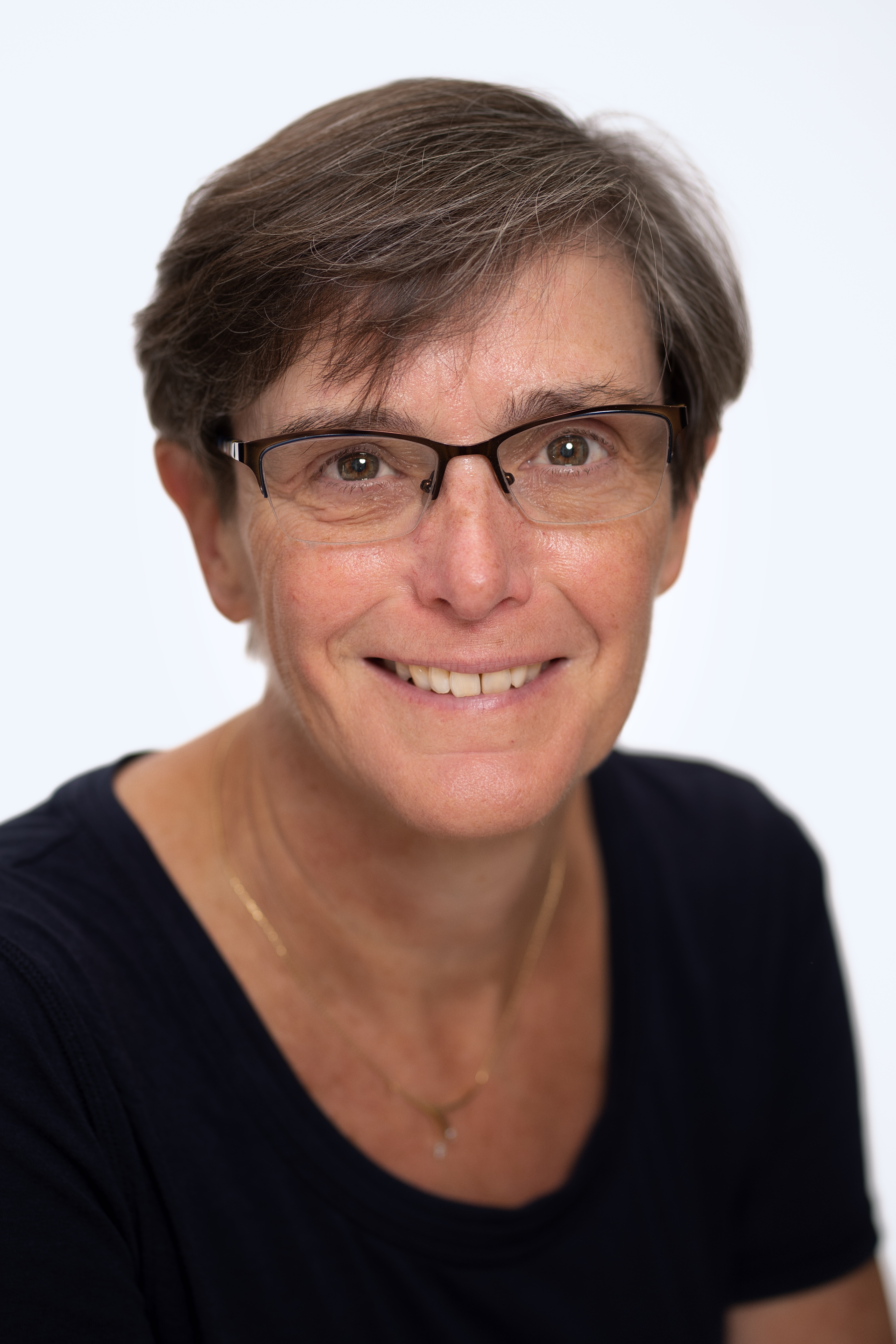 Senior Scientist, Program in Molecular Structure & Function Program, The Hospital for Sick Children Toronto, ON
Dr. P. Lynne Howell is a Senior Scientist in the Program in Molecular Structure and Function at The Hospital for Sick Children and a Professor in the Department of Biochemistry, University of Toronto. A Canada Research Chair from 2006 to 2020, she has extensive research experience in the field of biophysics and the development of novel antimicrobials. 
Dr. Howell obtained an undergraduate degree in Biophysics from the University of Leeds in 1983. She received her Ph.D. from the University of London in 1986 in the laboratory of Professor Julia Goodfellow. Dr. Howell spent three years as a postdoctoral fellow under the mentorship of Professor Gregory A. Petsko at Massachusetts Institute of Technology before moving to Paris for two years to study with Dr. Roberto Poljak and Dr. Andre Menez at the Institute Pasteur. She joined The Hospital for Sick Children in late 1991 and was cross-appointed to the University of Toronto shortly afterwards. Dr. Howell is a former recipient of a Canadian Institutes of Health Research Investigator Award. She was Head of the Program in Molecular Medicine (formerly Molecular Structure and Function) at SickKids from 2002-2014 and Associate Chief, Research Integration and Communication (2014-2016).
Jean-Claude Kieffer
Directeur, Institut national de la recherche scientifique (INRS) Varennes, QC
Jean-Claude Kieffer is currently full professor at INRS. He holds the Canada Research Chair (Tier I) in Ultrafast Photonics applied to complex stystems since 2002. He has been the PI and the director (2002-2006) of the Advanced Laser Light Source (ALLS) national facility installed in Varennes and the Director of INRS Energy-Material-Telecommunication center (INRS-EMT) from 2006 to 2011.
He has been deeply engaged in the scientific community for more than 20 years through NSERC, the CRC program, ACFAS, AERES/CNRS (France) and is member/chair of several scientific advisory international panels. He is currently member of the board of the Canadian Light Source and he is the Science & Technology advisor for laser & optics of the President of the Aquitaine Region Council. His research interests include plasma physics, ultrafast lasers, ultrafast and high intensity laser-matter interaction, ultrafast x-ray sources and their applications to Health Science, dynamic imaging of complex systems, particle acceleration. His general goal remains to bring systems based on Ultrafast high power laser technology into the world for users. He has a H number of 47 and 8918 citations (4375 since 2009).
Tamara Korassa
Partner, Reynolds Mirth Richards & Farmer LLP
Tamara Korassa is a partner with the law firm of Reynolds Mirth Richards & Farmer LLP in Edmonton, Alberta. Tamara's carries on a corporate and commercial legal practice which includes advising businesses of various sizes on asset and sale transactions, secured financing and commercial real estate. Tamara holds both a Juris Doctorate and Master of Business Administration from the University of Alberta which gives her a comprehensive and practical perspective when advising clients.
Tamara has served as the Vice President of Labour Relations and Executive Vice President for the University of Alberta Graduate Students Association and sat on the Board of Governors Safety, Health and Environment Committee, Faculty of Graduate Studies and Research Council and the University of Alberta Senate. Tamara has also been a sessional instruction on the topic of Business Law and Commercial Transactions at MacEwan University in Edmonton, Alberta.
David Stuewe
Professor of Public Administration, Dalhousie University Halifax, NS
Prof. David Stuewe of Dalhousie University has a research focus on public sector governance and the role of government in economic development. In addition to teaching at Dalhousie he co-ordinates the RSBconnect initiative, a program that links the business school with businesses in the community.
He has held senior public service positions including 11 years as CEO of the WCB of NS and in Saskatchewan served in the Departments of Finance, Northern Saskatchewan, Intergovernmental Affairs and Consumer & Commercial Relations. David is Chair of Segelberg Trust and the YMCA's Big Cove Camp Advisory Committee. He is also currently a member of Parks Canada's Audit Committee the Board of Governors of Commissioners Nova Scotia. He has served on community, national and international boards and advisory bodies.
Thomas (Tom) Tiedje
Professor of Electrical and Computer Engineering, University of Victoria, BC
Tom Tiedje served as Dean of Engineering at the University of Victoria from 2008 to 2018 and is currently in the position of Professor of Electrical and Computer Engineering. Before joining UVic he was a faculty member in Physics and Astronomy, and Electrical and Computer Engineering at the University of British Columbia. From 1997-2002 he served as Head of Physics and Astronomy at UBC, and from 1994-1997 as founding Director of the Advanced Materials and Process Engineering Lab, an interdisciplinary materials research lab at UBC. 
From 1977-1987 he worked as a research staff member and group head at the Corporate Research Lab of Exxon Research and Engineering Company in New Jersey. He received his PhD (1977) and MSc (1975) in Physics from the University of British Columbia and his BASc (1973) in Engineering Science from the University of Toronto.
Tiedje's primary research interest is in the area of epitaxial semiconductor film growth. He has carried out experiments with soft x-rays at the NSLS, the Synchrotron Radiation Center in Wisconsin, the Advanced Light Source and at BESSY. He has served on the CLS Users' Advisory Committee, including a term as chair of the committee. From 2001-2007 he served as co-founder and secretary-treasurer of the BC Synchrotron Institute, an organization that was instrumental in coordinating the first beamline proposals from BC, at the CLS. 
Tiedje is a Fellow of the American Physical Society, the Royal Society of Canada, the Canadian Academy of Engineering and the Canadian Society of Senior Engineers. He has won several awards including the Herzberg Prize of the Canadian Association of Physicists, the NSERC Steacie Fellowship and the UBC Faculty of Applied Science Dean's Medal of Distinction.
Tony Van Burgsteden
Vice-President, Finance, Federated Co-operatives Limited (FCL), SK
Tony Van Burgsteden is Vice-President, Finance of Federated Co-operatives Limited (FCL). As Vice-President, he has responsibility for all aspects of the Finance, Accounting, Tax and Audit Services functions of the enterprise.
Tony joined FCL in April 2015 as Associate Vice-President Controls and Reporting. Prior to joining FCL, Tony was the Vice-President Finance and Chief Financial Officer for AREVA Resources Canada Inc., where he also served in a number of progressively responsible positions in the Finance Department. Tony has experience with many joint venture operations, major projects, technology systems and corporate social responsibility including government relations and First Nations relationships.
Tony has been active in the business community and is a Past President of the Greater Saskatoon Chamber of Commerce where he served as its President in 2014-15. Tony has also served as a long-term board member of Junior Achievement of Saskatchewan and several other community organizations. He is a CPA, CA and a CFA.
Jennifer Van Wijngaarden
Professor, Department of Chemistry, University of Manitoba, MB
Jennifer van Wijngaarden has been a faculty member at the University of Manitoba since 2006 and has held the rank of Associate Professor since 2012, achieving the position of Professor of Chemistry in 2019. She is currently responsible for overseeing the graduate program in the Department of Chemistry.
 Dr. van Wijngaarden received her B.Sc. Honours in Chemistry from The University of Western Ontario in 1997. She continued her studies at the University of Alberta where she earned her PhD in 2002. After completing a NSERC-funded postdoctoral fellowship at the University of Basel (Switzerland) in 2004, Dr. van Wijngaarden joined the faculty at Mount Holyoke College, a women's liberal arts institution in Massachusetts, where she began her career as a teacher, researcher and mentor to the next generation of scientists.
In 2005, she had her first exposure to synchrotron science through a six week stay in Saskatoon working at the far infrared beamline in its very first stages of operation. When the opportunity arose to return to Canada the following year, Dr. van Wijngaarden accepted a position at University of Manitoba where she has established an active, externally-funded research program and has been recognized for excellence in teaching, research and service.
John Wright
Professor of Economics and Public Policy, University of Regina
During his 40 year career in the public sector, John served as the Deputy Minister of Finance and the Deputy Minister of Health for the Government of Saskatchewan. He also was appointed as the President and CEO of several Crown corporations, including the Saskatchewan Power Corporation, Crown Investments Corporation and Saskatchewan Government Insurance.
Most recently, John was working in Ottawa as the CEO of the Canadian Institute for Health Information in Ottawa.
Over the years, John has served on a number of board and commissions including the Canadian Mental Health Commission, the Canadian Electricity Association, the Canadian Patient safety Institute, Casino Regina, CIC Industrial Interests Inc., and the board of governors of the University of Saskatchewan and the University of Regina.
In the late 1990s, he was the Government of Saskatchewan's lead negotiator for the establishment of the Canadian Light Source at the University of Saskatchewan. 
He is the recipient of the Saskatchewan Centennial Medal and the Queen's Gold Jubilee Medal for contributions to Saskatchewan.
John has a Master of Arts degree from the University of Alberta in the dismal science, economics, and is currently teaching economics and public policy at the University of Regina.
Baljit Singh
Vice-President Research, University of Saskatchewan
Dr. Baljit Singh is a highly accomplished researcher, educator and administrator in the field of veterinary medicine, with specific expertise in lung biology and anatomy. He began his role as Vice-President Research at the University of Saskatchewan in 2021, after serving as Dean of the University of Calgary Faculty of Veterinary Medicine (2016–2021), and serving as Associate Dean of Research at the Western College of Veterinary Medicine at the University of Saskatchewan (2011–2016).
Dr. Singh's formal education includes a Bachelor of Veterinary Science and Animal Husbandry (BVSc and AH) and Master of Veterinary Science (MVSc) from Punjab Agricultural University in Punjab; a PhD from the University of Guelph; post-doctoral training at Texas A&M University and Columbia University, New York; and he completed licensing requirements set by the Canadian Veterinary Medical Association (CVMA) and American Veterinary Medical Association (AVMA) for foreign veterinary graduates.
Dr. Singh has received the 3M National Teaching Fellowship, the University of Saskatchewan's Provost's Prize for Innovative Practice of Teaching and Learning, University of Saskatchewan Master Teacher Award, and the Carl J. Norden Distinguished Teacher Award. He has also received the Outstanding Veterinary Anatomist Award from the American Association of Veterinary Anatomists, as well as the Pfizer Award for Research Excellence. In 2013 he was named a fellow of the American Association of Anatomists.
Dr. Singh's research has focused on cell and molecular biology of lung inflammation. He is the author or co-author of more than ninety peer-reviewed journal articles and books, and has supervised the research training of more than eighty undergraduate, graduate and postdoctoral students.
Greg Fowler
Vice President Finance and Resources, University of Saskatchewan
Originally from Saskatoon, Greg has been engaged with the University of Saskatchewan for nearly 25 years. Greg received his Bachelor of Arts in Public Administration and Economics in 1988 and Masters of Business Administration in 1992 from the University of Saskatchewan. In 1994 he returned to the university as an administrator.
Greg joined the University of Saskatchewan as assistant controller of St. Thomas More College in 1994, and in 1998 became the controller, which included serving as the director of human resources, physical plant, information technology services, Choices Food Services, and ancillary services. He was in this position until 2006 when he became director of operations for the University of Saskatchewan College of Nursing. In 2007 Greg was appointed director of consumer services, and is on leave from this position while he is acting vice-president finance and resources.
Working on many diverse cross-campus initiatives, Greg has extensive experience working among many areas of the university. Greg served as the representative for the four Saskatchewan federated colleges on the Working Group and Standing Committee for University Funding formed to reach agreement on the implementation and continued development of the Saskatchewan University Funding Model. Within Consumer Services Greg was project lead for the undergraduate and graduate student housing projects, oversaw significant reorganizations to printing, parking, and residence services, and a reorganization of food services that included major renovations to Marquis Hall Food Court. Greg was also project lead for phases 1 and 2 of the Service and Process Enhancement Project, which was established to develop recommendations for service and process enhancement while ensuring the most effective and efficient use of resources.
Kari Harvey
Chief Operating Officer (COO), Innovation Saskatchewan
Kari is Chief Operating Officer (COO) at Innovation Saskatchewan where her responsibilities include working with community partners to nuture an environment that supports the success of start-up tech companies in the province, and with the research community. Her 25 year public service career includes senior leadership positions with the Ministry or Agriculture, Saskatchewan Ministry of Health working in Saskatchewan's Executive Council and Office of the Premier as Assistant Deputy Minister, International Relations and Protocol.