Conveniently located a 5-minute walk away from the CLS on the University of Saskatchewan campus, many of the 38 guestrooms offer spectacular views of the South Saskatchewan River and Saskatoon skyline.
Amenities
 Complimentary wireless internet access
 Common room and lounge (equipped with fridge, microwave, toaster, toaster oven and coffee maker)
 Complimentary coffee and tea
 Linens (sheets, blankets, towels) provided
 Soap, shampoo and conditioner provided
 Limited number of parking spots 
 Telephone
 Meeting rooms 
 Business centre with computer and printer
 Complimentary bicycle loans
 Foosball, air hockey and ping-pong tables
 Outdoor patio
 On-site coin-operated laundry
 Iron, ironing board and hairdryer available on request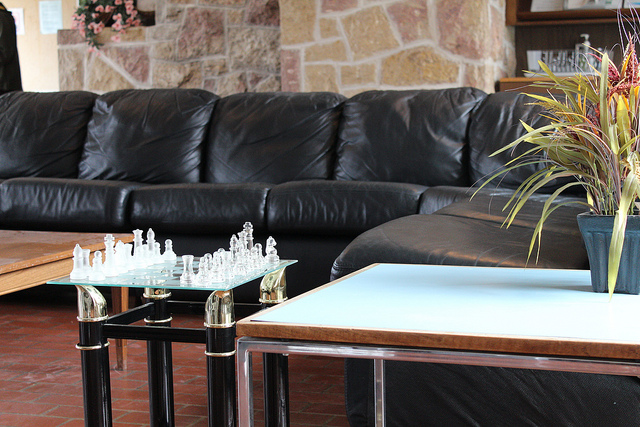 Room Types / Fees
Team Rooms

Options 1
3 queen beds
Mini kitchen & dining area
Private washroom

$175/night

Option 2
1 queen bed or 2 twin beds
Private washroom

$100/night
Single Rooms

1 twin bed
Common washroom

$65/night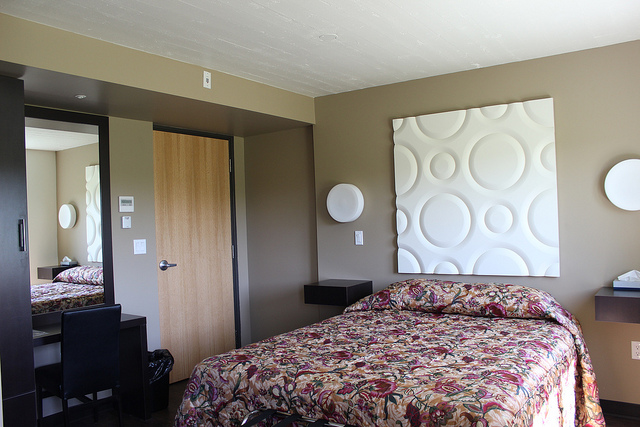 Reservations
For reservations please complete and return the Housing Registry Application Form (fillable PDF). Please note five working days' notice is required in advance of your stay. Reservations are not accepted by phone. 
Contact Information
Light Source Guesthouse at Ogle Hall 
Phone: 306-657-3505
Fax: 306-657-3506
Email: clsaccommodation@lightsource.ca 
Arrivals and Check-In
The check-in procedure is detailed in your confirmation email, which you should receive within five business days of sending your reservation application.
Arriving by Taxi
The university is about a 20 minute taxi ride from the airport; the charge for a taxi from the airport to the CLS is approximately $25. 
Parking
Parking on campus is restricted in most areas to permits and meters. There are several parking spots available at the guesthouse for a daily rate - to reserve one, indicate you would like parking on your reservation application, or contact one of the guesthouse staff (contact info at bottom of the page). Parking at the CLS requires a permit Monday to Friday 8:00AM - 4:00PM. For a pass to the CLS lot, contact CLS Reception at 306-657-3500.
Driving Directions
From the Saskatoon International Airport to the CLS:
Start: Depart Airport Dr on Lark Pl (East)
<0.1 km
1: Turn LEFT (North-East) onto Circle Dr
4.4 km
2: Turn RIGHT (South) onto Preston Ave
1.6 km
3: Turn RIGHT (West) onto Innovation Blvd
0.4 km
End: Arrive Canadian Light Source Inc., 44 Innovation Blvd
 
From the CLS to the Light Source Guesthouse at Ogle Hall:
Start: Turn LEFT from CLS parking lot onto Innovation Blvd
0.4 km
2: Turn RIGHT onto Seminary Cres
< 0.1 km
End: Arrive at Light Source Guesthouse at Ogle Hall, 113 Seminary Crescent (2nd building on the right side of road)
History of Ogle Hall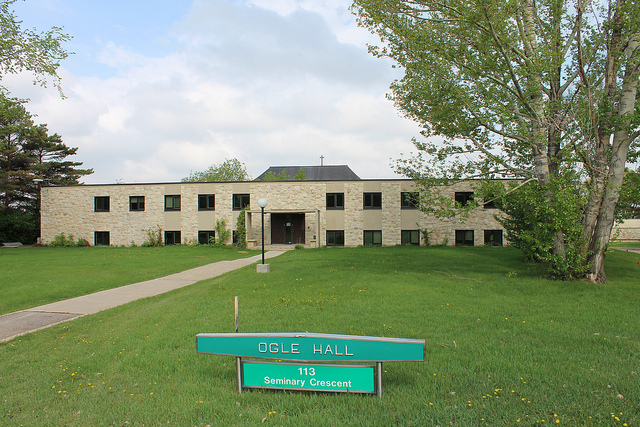 Ogle Hall was built in 1966 and owned by the Catholic Diocese of Saskatoon. The building originally contained facilities for 32 seminarians including a chapel. It was later turned into a student residence in 1996 by St. Thomas More College (STM), and in 1998 it was renamed Ogle Hall after former rector and Member of Parliament Father Bob Ogle. The University of Saskatchewan purchased the building from STM in 2011. It is now leased by Canadian Light Source Inc. (CLS) and has been extensively renovated for use as a modern guesthouse facility for CLS users.