Indigenous Engagement
  High School, Adult Basic Education (ABE), or Educators
  Various Options
  Virtual, On-site, or In Person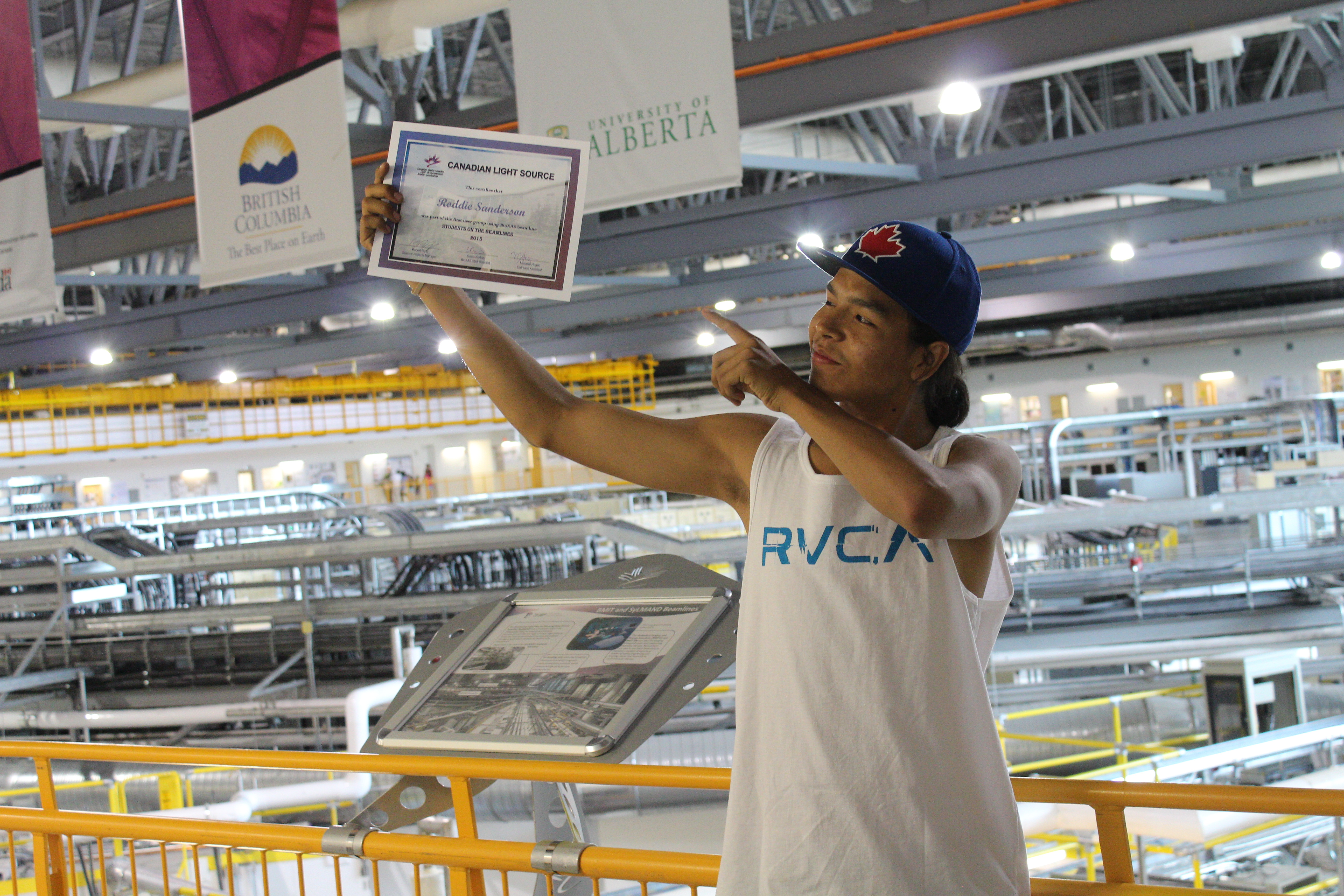 CLS Education is striving to develop ways to weave Traditional Knowledge and Indigenous perspectives with mainstream Science. We aim to empower students and educators, with curiosity and exploration central to this approach. We currently offer Indigenous-focused programs, Indigenous Professional Development, resources for Indigenous Connections, and we welcome new relationships as we continue to develop our programs!
High School
Students on the Beamline
  High School (students aged 14+)
  From 1 to 2 years
  Virtual and On-site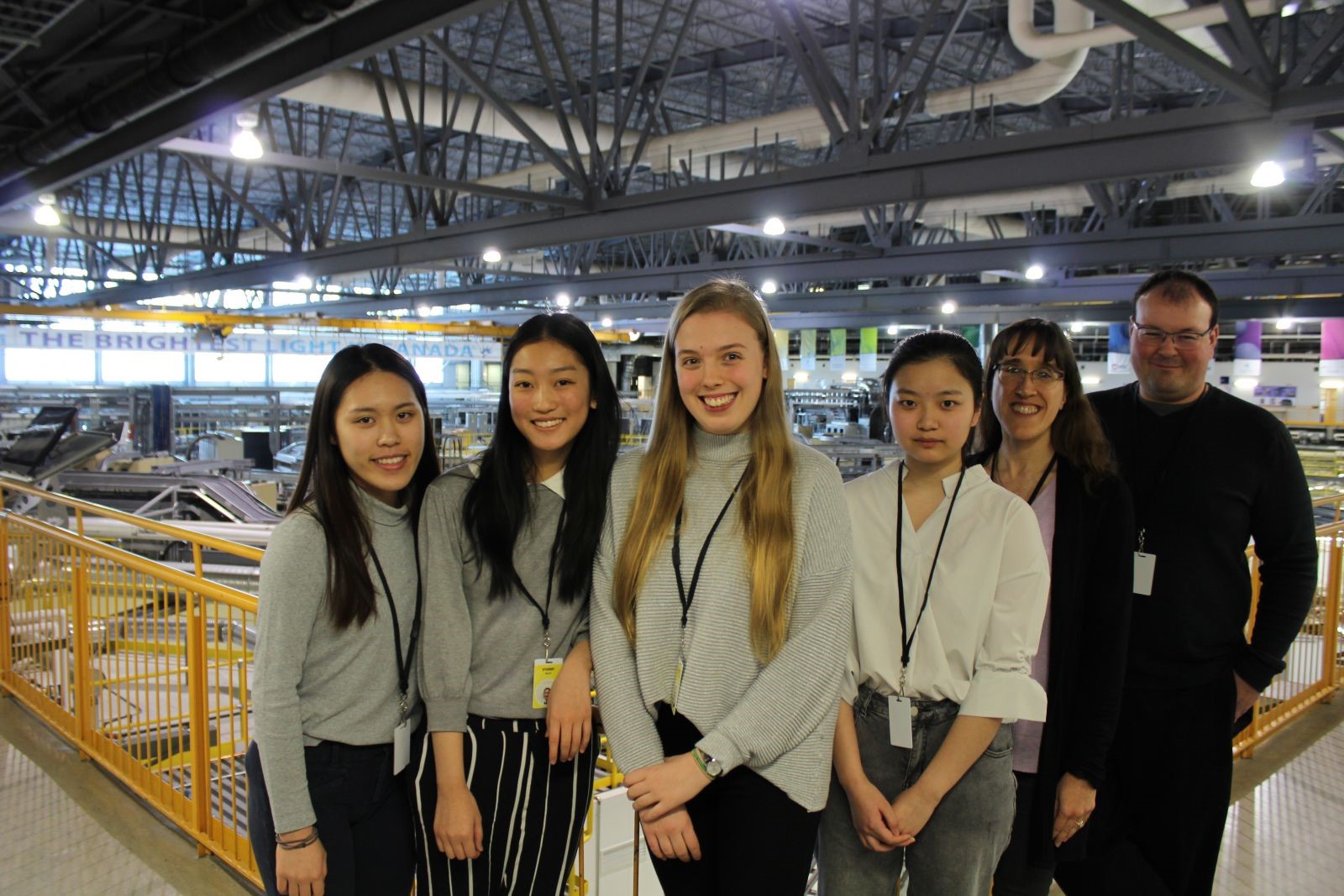 Students on the Beamline (SotB) is an opportunity for high school students to "DO" science. As they go through the scientific process, they make the decisions and create a novel research project. Mentors and experts provide advice to help students develop their research, but ultimately the students are the scientists and drive their own research.
Paskwâwimostos - ᐸᐢᑳᐧᐃᐧᒧᐢᑐᐢ
  High School, Adult Basic Education, or Post-Secondary
  Flexible Timeframes
  Virtual and/or On-site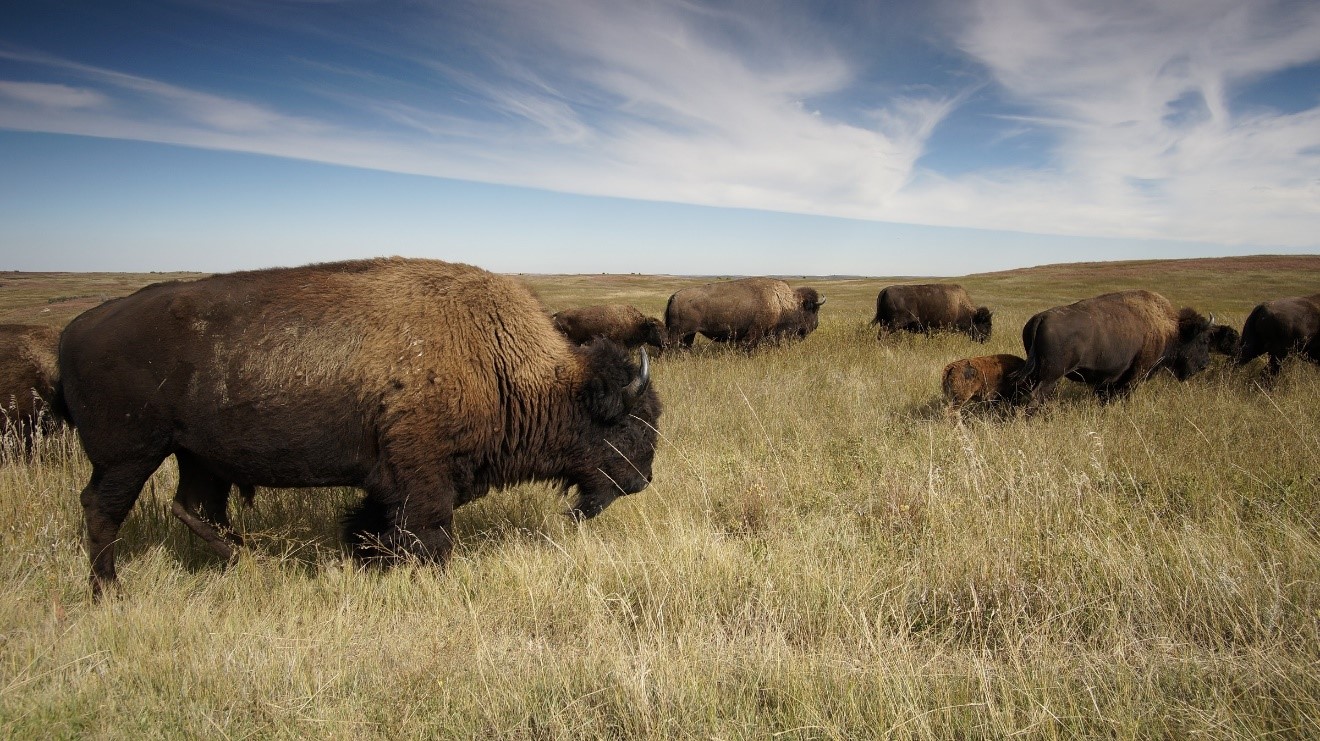 The Bison Project integrates Traditional Knowledge and mainstream Science in an experience for First Nation, Métis, and Inuit (FNMI) students, Elders and Traditional Knowledge Keepers, and various science organizations. Students participate in land-based sample gathering, timeline development, and CLS beamline experiments exploring elemental differences in Bison hair, grazing soil, and herd diets.
Mînisa - ᒦᓂᓴ
  High School, Adult Basic Education, or Post-Secondary
  Flexible Timeframes
  Virtual and/or On-site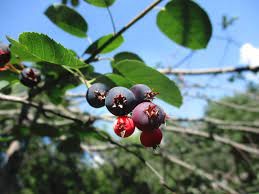 The Berry Project engages First Nation, Métis, and Inuit (FNMI) teachers, students, and communities with their Traditional Knowledge on berries as well as mainstream Science. Students explore food security, traditional diet, land-based gathering management, and synchrotron science, all while generating a collection of cultural expression resources to keep Traditional Knowledge alive through oral tradition.
TREE Project
  High School, Middle Years, or ABE
  Flexible Timeframes
  Land-Based, Distance Learning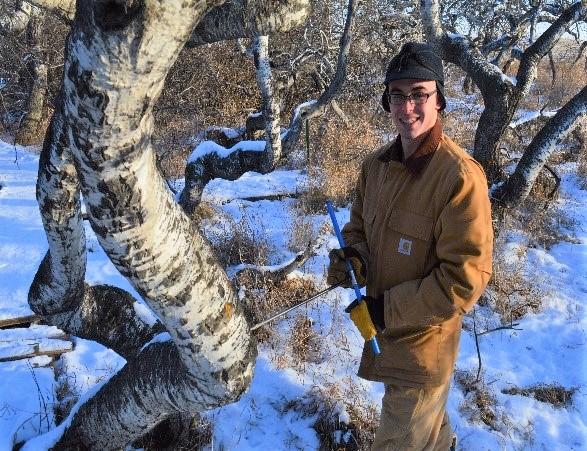 Students from across Canada are invited to be a part of the Trans-Canadian Research and Environmental Education (TREE) citizen science project. This research investigates trembling aspen in relation to the environmental history of the area where it grows. There are learning modules and activities designed to engage students in STEM, social studies, and Indigenous perspectives as well as options for engagement! Connect with curriculum across many subjects in Grades 6-12 and contribute your samples to a tree-ring research collaboration!
Post-Secondary
  Post-Secondary Students
  Various Options
  Virtual and On-site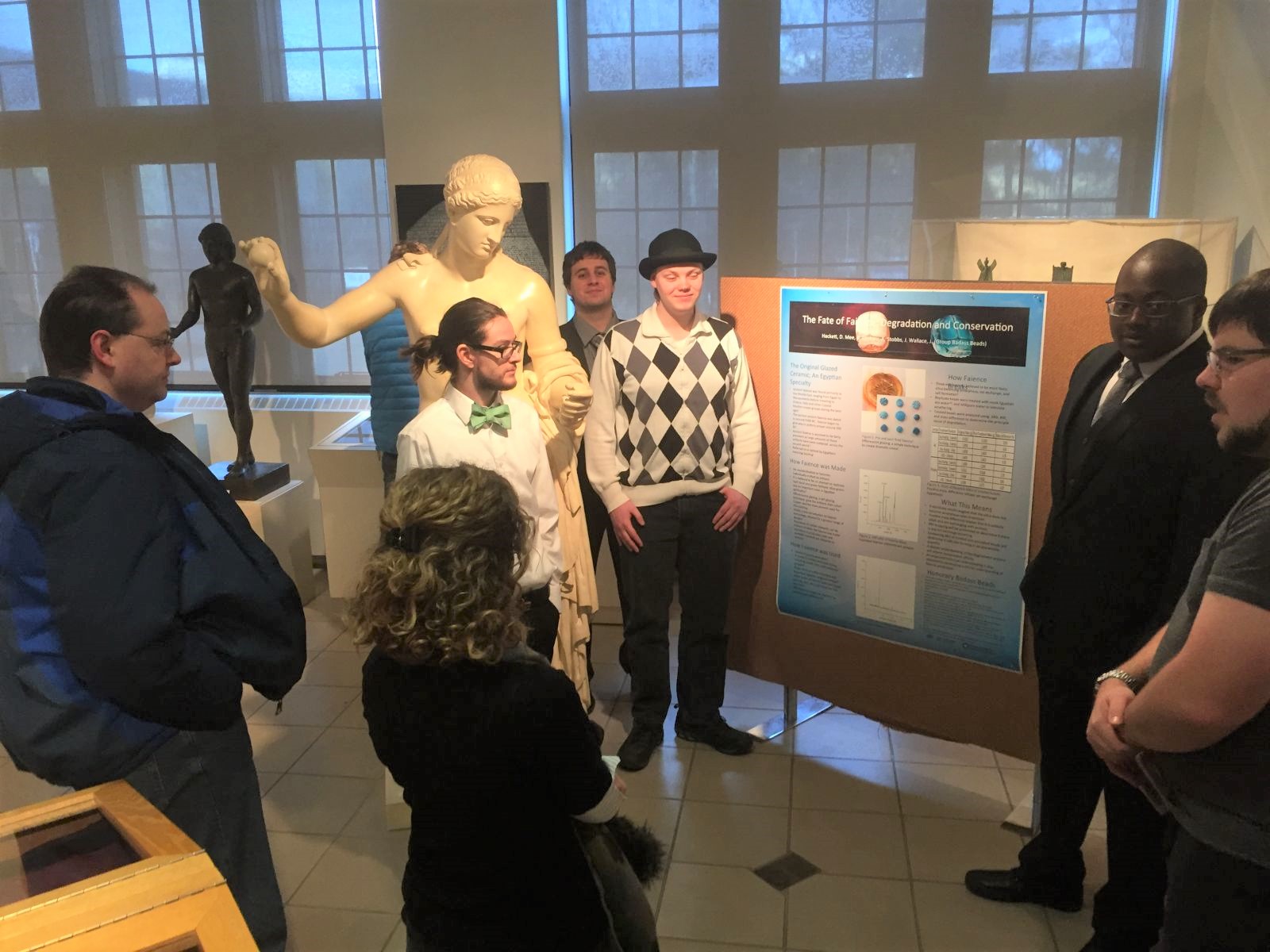 Our Post-Secondary Education Programs offer opportunities for post-secondary students to take part in synchrotron research offered through a course. This program is flexible and we work with instructors to ensure the student experience meets the intended outcomes for learning. This may look unique to each learning experience and we can adapt from previously created examples such as an Integrated Project, Lab Based Experience, or Group Research Project.
Professional Development
Educators' Workshops
  For Educators
  3 days to 5 days
  Virtual and/or On-site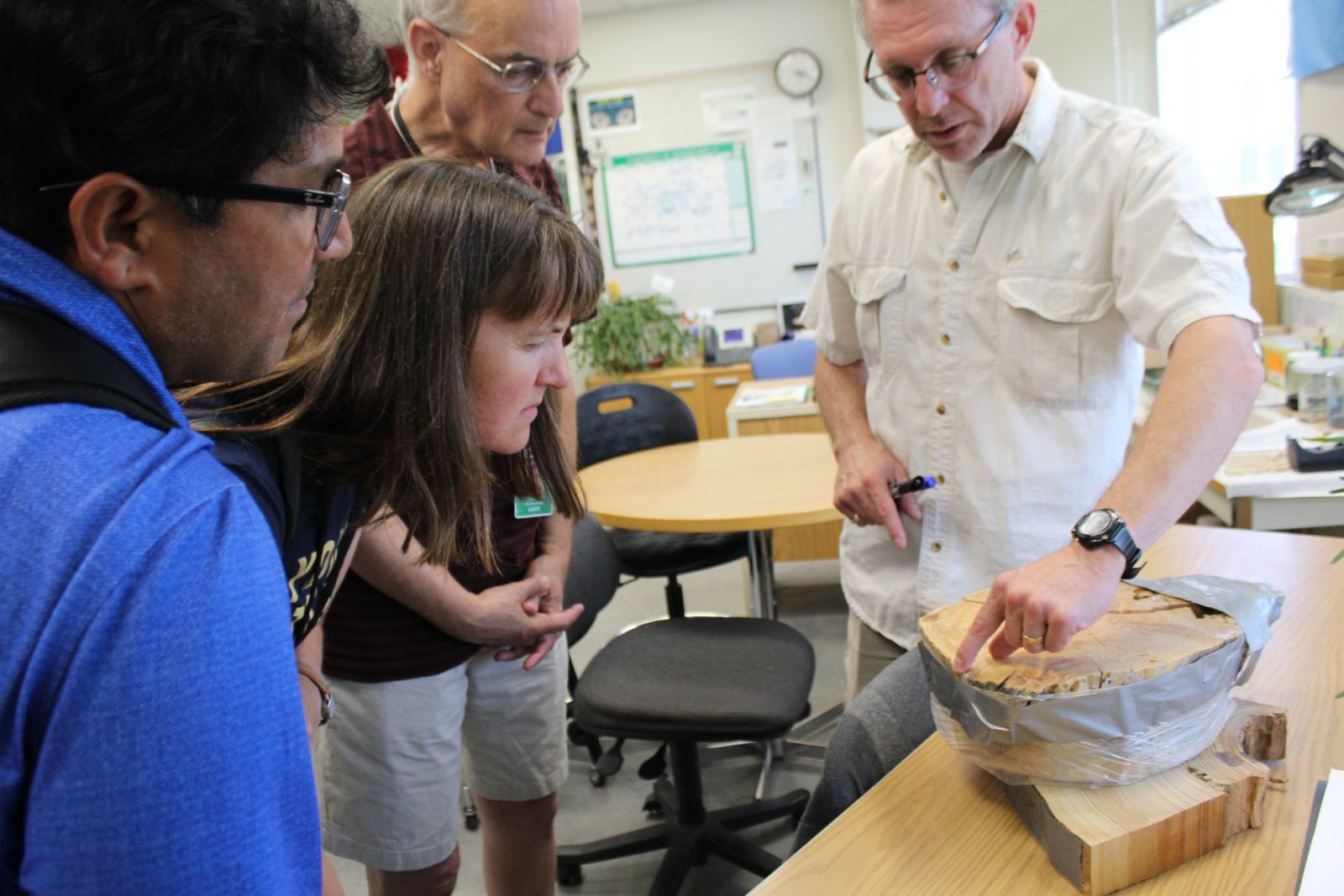 The CLS offers virtual and in-person professional development opportunities, most notably, our annual CLS Educators' Workshop and SotB Training! We can also come to your school or organization. These opportunities provide educators with inquiry-based pedagogy and ways to connect current research to (primarily) science classroom curricula, with hands-on experiences where possible. Check out our seminars (below) to find Indigenous-Focused PD, different topic options, and pre-recorded STEM seminars.
Seminars
  For Educators
  Flexible Timeframes
  On-site, In Person, or Virtual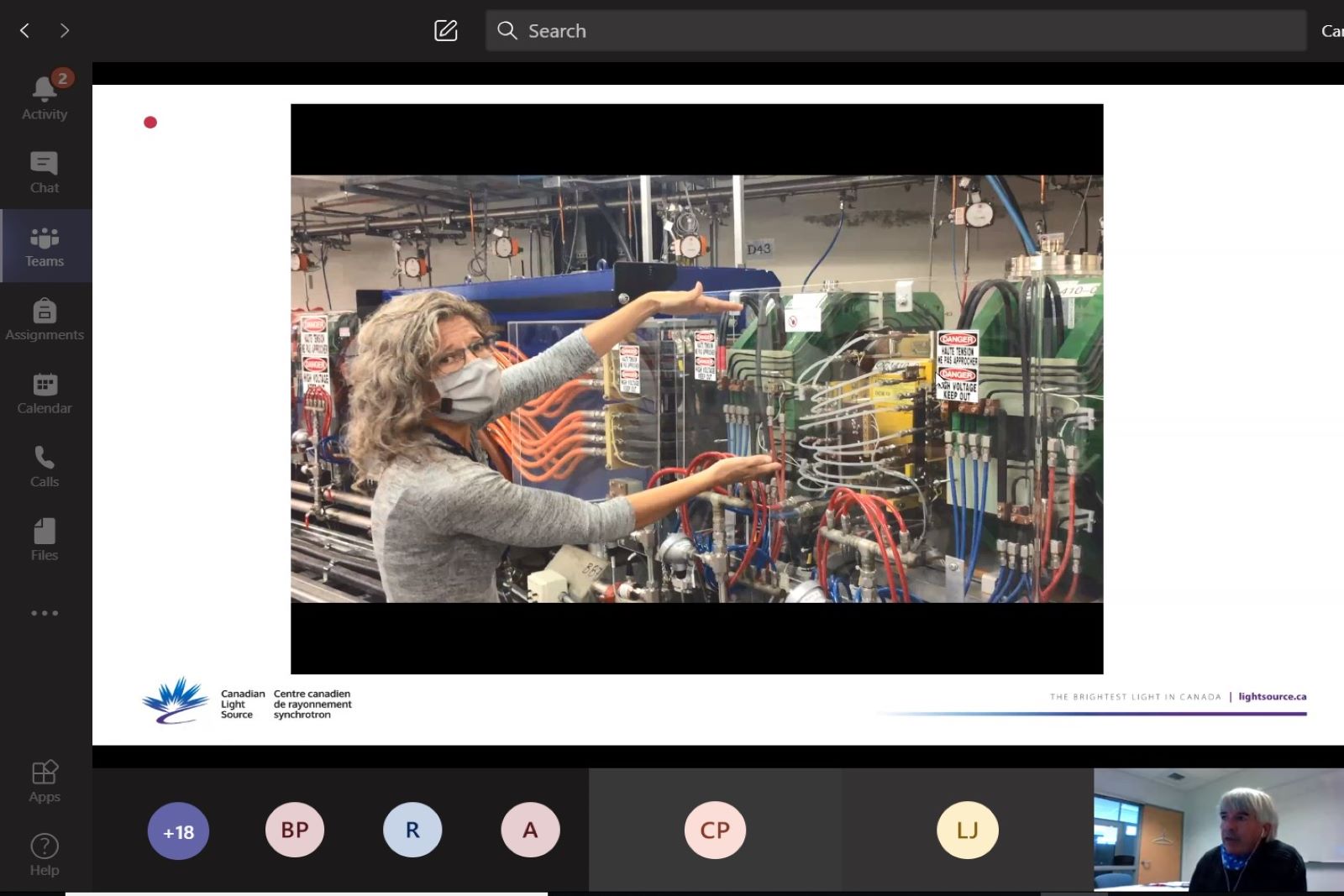 There are many ways that the CLS can support professional development opportunities for educators and extended learning for students. We will work with you to bring a seminar to your professional development workshop, conference, convention, or class. We offer a wide-range of seminar topics, including many with Indigenous-focused content. Browse our list of available topics to get you started and we would be happy to connect!
Many of the programs described here were made possible through a PromoScience grant. We acknowledge the support of the Natural Sciences and Engineering Research Council of Canada (NSERC) has provided. Nous remercions le Conseil de recherches en sciences naturelles et en génie du Canada (CRSNG) de son soutien.