Home to the Canadian Macromolecular Crystallography Facility (CMCF), the CLS offers advanced capabilities that go beyond protein crystallography, using a highly-productive insertion device beamline (08ID-1), as well as a bending magnet beamline (08B1-1). 
We pride ourselves on exceptional service with quick responses and fast turnaround times. Please explore the CMCF website for more information on the beamline capabilites as well as further information on sample management systems, shipping, and more.
MX Full Service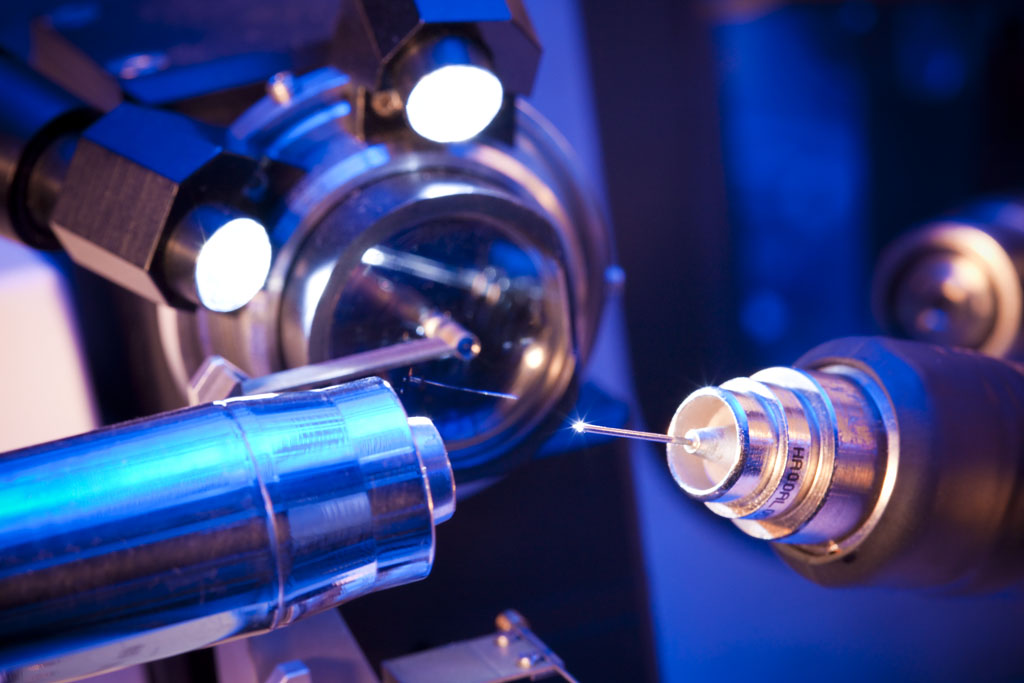 MX Full Service is a suitable option for those whose research critically relies on protein crystallography but who lacks the time to collect the data themselves.
Our experts can efficiently collect high-quality MX data, including crystal screening and full data collection. Ship your samples to the CLS following the CMCF shipping instructions and let our experts take care of the rest, so that you can focus on the big picture.
Your data can be obtained remotely from our servers or shipped back to you with your samples via an external hard drive.

MX Remote Access
If you prefer collecting your own MX data, but without the hassle of travelling, MX Remote Access might be the solution for you. Both CMCF beamlines are capable of remote access data collection using our in-house MxLIVE (sample tracking) and MxDC (data collection) softwares.
Simply ship your samples to the CLS to be pre-loaded for your beamtime by our staff, and you will have the ability to collect data from the comfort of your own office. Your data can be obtained remotely from our servers, or shipped back to you via an external hard drive sent with your samples. 
Contact us today to book your remote access beamtime.
Contact Us
Please contact a member of the Industry Services team if you are interested in our MX services or if you have any questions.